A reader recently asked if I could provide strategies for dealing with the "let-down" that comes from accomplishing your goal. Many of my Body Results clients are having adventures this month and will be facing the question, "What's next?" I, too, have reached a major milestone: this is blog post 50 in as many weeks. Below are some resources, suggestions, and strategies that might help.
What Is Anticipointment?
I first stumbled upon the blended word, "anticipointment," (anticipating disappointment) in Dana Simpson's graphic novel, Unicorn Playlist, Another Phoebe and her Unicorn Adventure. In it, young Phoebe tells her sparkly unicorn buddy that she enjoys the anticipation of the holidays, but she also knows she will feel let down after the festivities are over.
Because I love playing with words, I created another phrase: "post-venturum depression." (Think postpartum depression in a mosh pit with adventuring.) It describes the mental struggle some thru-hikers feel after completing their multi-day adventures on the PCT, CDT, or AT. Climbers sometimes experience it after reaching summits like Mt. Everest, Denali, Aconcagua, and Kilimanjaro. I imagine backpackers attempting the Wonderland Trail and alpinists taking multi-day trips up the Cascade volcanoes might, as well.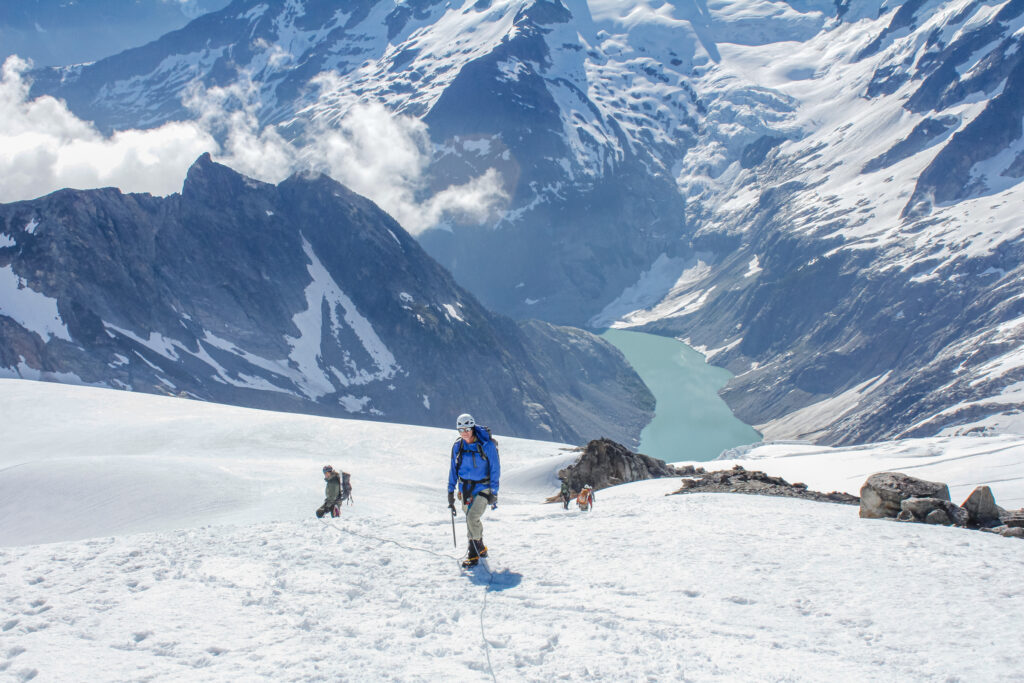 Goal Turned Into a Career
My first encounter with "anticipointment" came just after my first Mt. Rainier summit. As a graduate student at the University of Washington, I was used to competing in 2-5 km crew races (which last minutes), not high-altitude climbs (which require days). As soon as I got home, exhausted from the adrenaline rush of crossing narrow snow bridges over gaping crevasses, I told myself I'd never do that again.
And yet, several days later, the mountain peeked out from the clouds, and I knew I was hooked. That burning desire led to joining the Seattle Mountaineers later that summer. I've since climbed Mt. Rainier eight times, along with dozens of other peaks in the Cascade Mountains. For nearly 25 years I have devoted time helping others enjoy the thrill of adventuring in the mountains safely. What started as a weekend goal with classmates turned into an entire career.
Parenthood
However, it's hard to do glacier climbs — which involves being away for more than a day — with a young child at home. I replaced climbing with motherhood. I also cut back on my work hours in order to give my daughter every possible opportunity.
Parenting never ends; it merely changes according to life stages. When my goals have changed, a "cure" to avoid any slump includes enjoying every bit of the journey and focusing on the GAINS rather than the GAPS. Hiking with my dog Ajax has replaced climbing, at least temporarily. Blogging replaced fiction writing, at least temporarily. Seeing the many achievements and abilities of the delightful young person we've raised has no equal. So how am I preparing for the next stage?
Beyond Accomplishing Your Goal
Wanda Thibodeaux of Inc.com suggests five ways to move on after reaching a milestone. Her advice is incredibly accurate.
Be involved in multiple projects. In my case, I had my fingers in the writing, coaching, climbing, home ownership (and all that entails), and parenting pies.
Know what you will focus on next after you reach the primary goal. I admit this is trickier the longer you've been working toward a goal. For nineteen years I've been focused on being the best mom I can be and raising a wonderful daughter. Will the goals I had before still fit? Doubtful. But I am already looking for the next thing.
Reflect on what you've learned. I do a lot of journaling about how my life has changed at various stages.
Explore neglected parts of yourself. Writing, hiking, coaching, and feeling deeply have all been skill sets I've been developing for the past few years, in anticipation of having more uninterrupted time both alone and with my husband.
Help others. Writing a blog, coaching, and volunteering all allow me to pass on tidbits that have worked for myself and for those I have been fortunate to coach.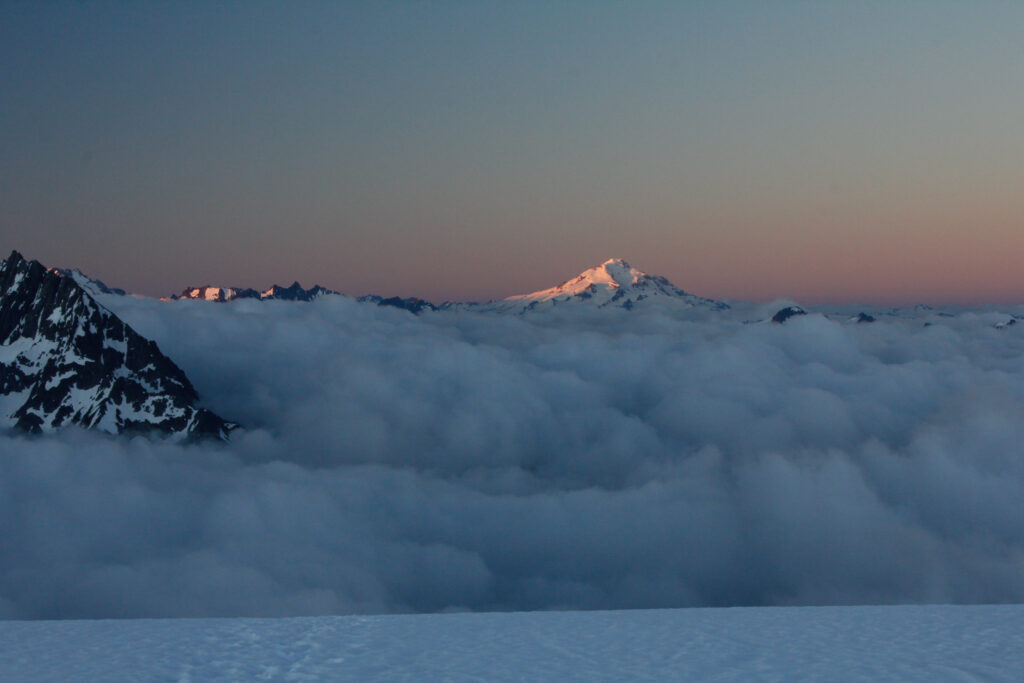 Accomplishing Your Goal: Seeking New Direction
Kristin Wong, from Well and Good, mentions three additional strategies that I plan to implement in this new phase:
Enjoy the time between goals. The question becomes: HOW MUCH time will I put between blog posts 50 and 51? As long as it takes.
Determine what you are really after AND WHY. If you want to be a creative person, find ways to do that daily. If you want to be physically active, find something you love and do it regularly and consistently, whether that's walking, swimming, doing yoga, dancing, or hiking. Someone who wants to be a giving person might volunteer. If you want to keep hiking after your big thru-hike, research fun places you want to explore in the shoulder or off-season and keep going.
Explore something new. Since three big goals will end for me this summer — sending our daughter to college, completing a year of blogging, and visiting Alaska — I am prepared for a challenging September. I'm already exploring. Books to review. Hikes Ajax and I might do. Manuscripts to dust off. Friends to reconnect with. Ways to change my blog. Places my husband and I can explore together. This is not an end, merely a change. And as my husband so aptly put it, "If you embrace change as an opportunity to move forward, rather than an indication that something is broken, you can find joy anywhere."
The Next Chapter
When we enjoy the process and path on the way to the goal, we are less likely to "hit a slump" and more likely to flow to the next thing. Combine that knowledge with the wisdom from the Gap and the Gain, and you can pause, celebrate your WINS, and keep looking for your GAINS. As Nelson Mandela so succinctly put it, "I never lose, I either win or learn." If my blog has helped you in any way, please comment below. I love to hear from readers.