Every so often I read a book expecting one thing but finding something completely different. Or I come across advice that I need at a specific low moment. Dan Sullivan's book, The Gap and The Gain: High Achievers' Guide to Happiness, Confidence, and Success, delivered both. It provided a powerful paradigm shift decades overdue and inspired me to pursue the "Gainer's mentality" rather than the "Gapper's."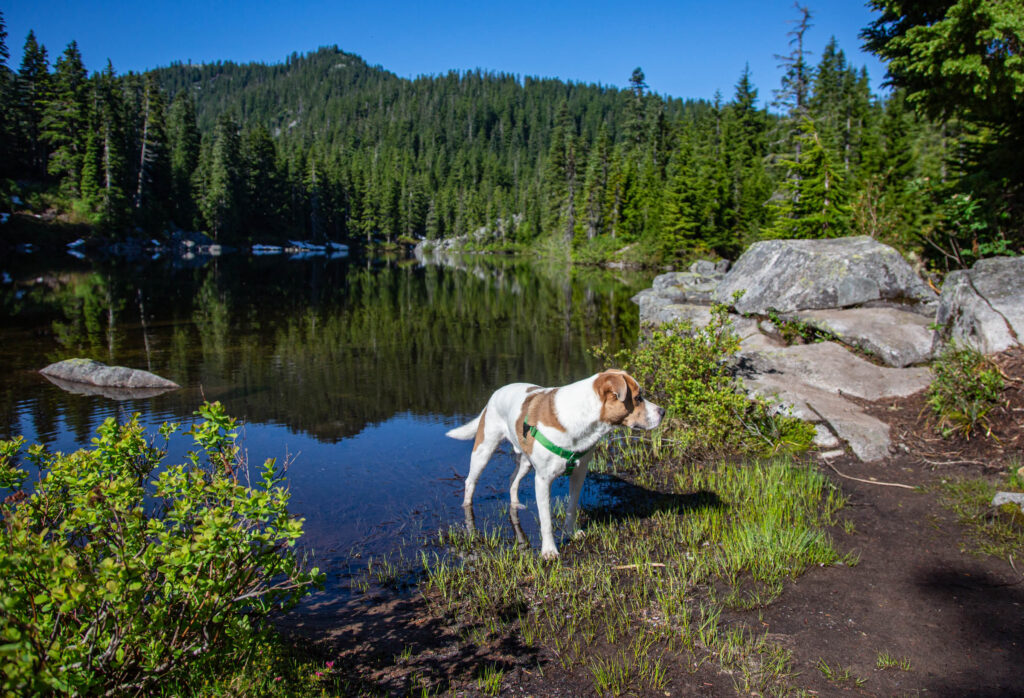 The GAP and GAIN Defined
Mountain lovers might open Sullivan's book expecting a discussion about peaks and valleys. Instead, it addresses what we choose to compare ourselves to: an impossible ideal that is constantly changing (GAP), or your starting point (GAIN).
The GAP
"You're in the GAP every time you measure yourself or your situation against an ideal," (p. xxiii.) If you identify with setting a goal and then, as soon as you reach it, setting another, harder goal that will require more from you and is farther away, you may be a "Gapper." If you pursue something for many years but never quite attain it, and you feel like your very happiness depends on reaching it, you may be in the GAP. When I started studying children's fiction in 2014, I decided to write a novel. I have penned five over the last eight years. Happiness and bliss, right? Writing for kids should bring me joy, right?
Hmm. Not exactly.
Being in the GAP
It turns out I have probably been "in the GAP" most of my adult life. When I first had a client reach the summit of Mt. Everest, I was thrilled. Until I wanted more. I coached a woman to reach each of the Seven Summits, the highest peak on each continent. And wondered where to find more. When I reached twelve pullups, surely I could get to twenty-five. When I climbed Rainier, that was enough… for two days, when I decided I had to go back. Now, eight summits later, I want to reach ten. Nice round number, right? So what?
I even had goals around raising my daughter! (She is doing just fine, by the way.) Will the same thing happen when I reach my goal of fifty blog posts in fifty weeks? Or will that be enough to spark joy, happiness and bliss?
As soon as I reach a goal, I arbitrarily move my finish line. Sound familiar? I am never quite satisfied; I keep wanting more. Sullivan points out that Americans are chasing the wrong goal in our endless "pursuit of happiness." (Thanks, Thomas Jefferson. Turns out he was in the GAP.) We are using the wrong metric. We are measuring the gap when we should be measuring the GAIN.
The GAIN
I help clients set realistic goals for what they want to accomplish in the mountains. Since getting to the final destination is outside our control, I try to teach them about enjoying the journey. We might run into bad weather, obstacles, illness, or injuries before we even start. But we can enjoy the training hikes, the strength we feel in the gym, the ways our bodies react to increased flexibility or better sleep and nutrition. I ask clients to track their progress so they can see where they started and how far they've come. I ask them to track their GAINS.
Slipping out of the GAIN
Like everyone else, I set high expectations for myself. Such as going on thirty hikes a year, something I did in both 2020 and 2021. But when I broke my wrist in February, I had to reset all this year's expectations. I had trouble doing the simplest hiking-related tasks, such as lacing boots, fastening my dog's harness, shouldering and loading a pack, and even driving a car.
For weeks, I wondered whether I'd ever get back to where I was in October of 2021 — I couldn't even pick up trash anymore. I sank deeper into THE GAP, comparing myself to an ideal that no longer fit my situation. When I thought I would need surgery, I got depressed. For four days I didn't want to do anything.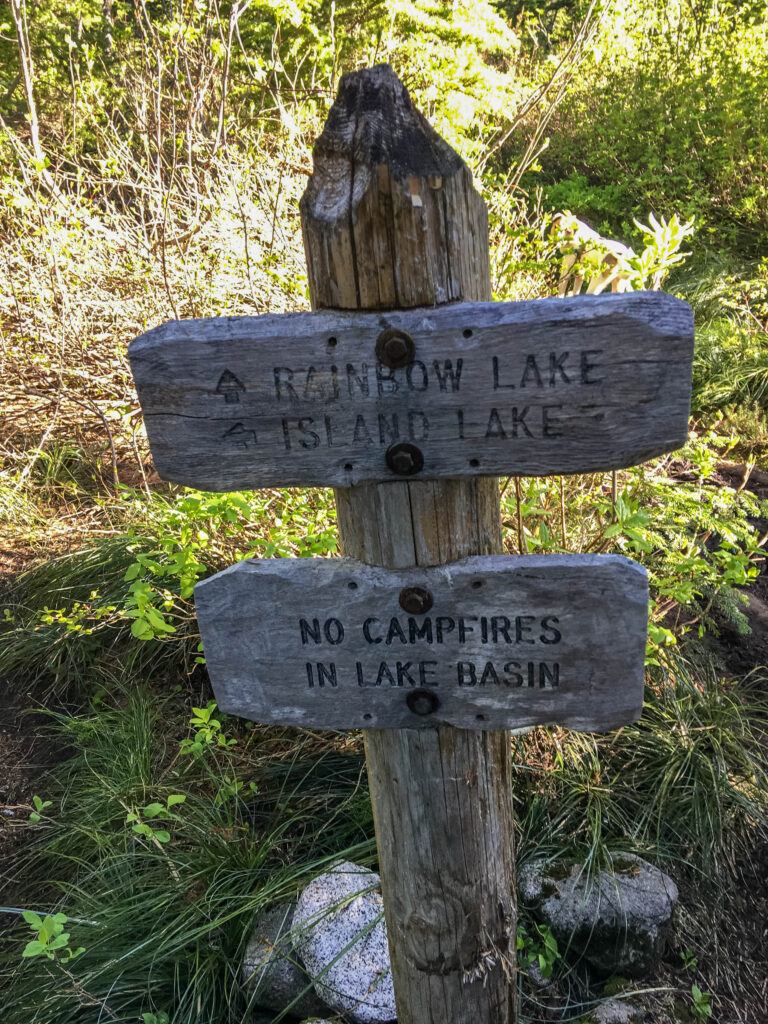 Powerful Paradigm Shift Toward Happiness
That is when I started reviewing Ingrid Fetell Lee's book on joy. Wherever possible, I lined up people who could help me heal, repair, and rebuild my wrist. I diligently applied myself to the physical therapy exercises and little by little, I noticed changes. As soon as I could zip my coat (it was winter, after all), I smiled. Securing my dog's favorite harness nearly made me cry. And the freedom I felt from finally doing my hair and clipping my nails was huge. Last week I returned to the mountains to hike — twice. I am BACK.
They say hindsight is 20/20 and as soon as I read the prologue to Sullivan's book, I knew instantly I had to share it with readers. It's that profound. True, what I hiked was not Mount Rainier. Not even close. It was not even the distance or gain of Pratt, Melakwa, Island, or Rainbow Lakes, all hikes I did last summer without thinking much about the mileage. But using Sullivan's approach, I now compare myself to where I was at ground zero eleven weeks ago when I struggled to touch my right thumb and index finger together.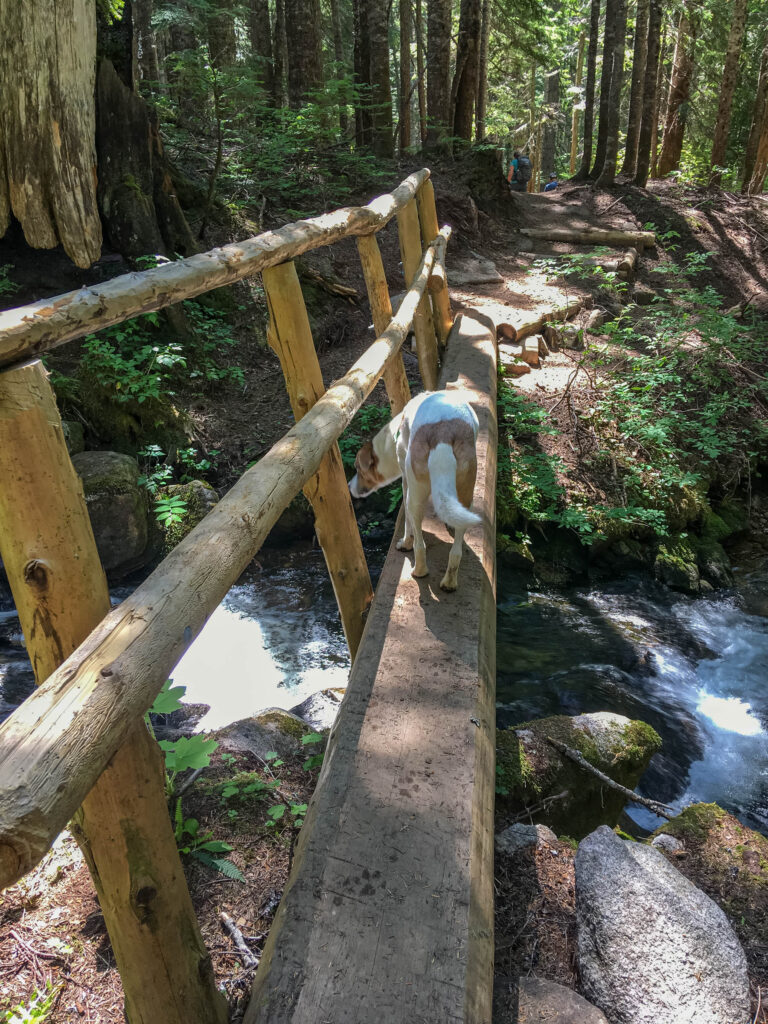 Choosing the Gain
Now, I can cut an apple or potato with a knife. I can see the palm of my hand without needing a pair of mirrors. Before starting The Gap and The Gain, my thoughts still went to where I was prior to eleven weeks ago.
No more. I choose not to return to THE GAP as it no longer serves me. I see a better way. Will I get where I was again? Absolutely, someday. That's another lesson I have learned since December 13: I never give up.
But right now, I choose happiness. I choose to look at how far I've come and celebrate that, not what I perceive as loss. So can you.
And I choose to read on. Who knows what other insights I will glean if I got this much out of Sullivan's prologue?