Napoleon Hill said, "Action is the real measure of intelligence." I have always prided myself on getting things done. But we are human beings, not human doings. In a pandemic world where everything moves at lightning speed, it's challenging to slow down. It's even harder to make enduring change. You may recall that it took me seven years to launch this blog.
Other times, things change in a heartbeat. Following the stressful events of last week, I've identified areas I want to change in 2022. I want to let go of the illusion of perfection, eliminate the word "should" from my vocabulary, seek out and enjoy tiny daily pleasures, and slow down before the good stuff passes by.
What Brings You Joy?
My family, physical activity, writing, photography, animals, nature, and helping others top my list. What's on yours? May this post be an invitation to notice and name what brings you joy.
Whenever I experience a lack in any of the above areas, I overcompensate in others. Last week my journal became my salvation. I wrote more than thirty pages. As things return to normal, I feel compelled to pair seasonal images of family joy with the discoveries in this post.
However you celebrate the holidays, my hope is that you're with loved ones doing things that bring you joy, no matter how big or small.
Slow Down and Enjoy Moments of Gratitude
The first thing I noticed at the end of last week's event was a bright sunbeam peeking out of the clouds, illuminating the tile at my feet and bringing a smile to my face. As I headed outside, I stopped to caress the wilted buds on a bush. I dropped to a knee and skimmed my hand along the tops of frozen, brittle blades of grass.
I deeply inhaled the frigid cold air, trying to bring a gallon into my lungs. As my husband and I walked, I marveled at the crunch of the grass, the uneven surface of the gravel, the smooth pavement. At the gulls and crows soaring overhead. A squirrel darted away, a prized nut in its mouth. We meandered slowly, intentionally absorbing every detail. I wanted to hold onto this moment of blissful freedom, enjoying everything Mother Nature offered.
The Joy of Coming Home
Once in the doorway of our home, I dropped to my knees to let Ajax bathe my face and hands in kisses, wagging full-body around me countless times. Did the four days feel to him like four years? He's been my shadow since we got him in July of 2015, and my steady hiking companion for the past two years. Everyone should be so lucky as to know the bliss of a pup's unconditional love.
As I continued through the house, I marveled at the soft lighting, the familiar smells, the peaceful quiet. The comforts of everything we've chosen to adorn our home. A refrigerator with wholesome, nourishing food. A yard to enjoy in all seasons. The most comfortable bed on the planet. My gym and workstation. A hot tub to enjoy after long hikes. Signs of my family. Our decorated tree. There truly is no place like home.
Slow Down to Notice Signs
Yesterday I received a newsletter from a journaling association I've followed for several years. Normally I'd hit delete, as I recently tried to reduce clutter from my inbox. Not only did I open it, but as I scrolled down, the following poem jumped out. Did this person somehow inhabit my brain? With Lynda Monk's permission, I share it below in hopes that it delights you as much as it did me. (Bold highlights are mine)
For One Who Is Exhausted, a Blessing
By John O'Donohue
When the rhythm of the heart becomes hectic,
Time takes on the strain until it breaks;
Then all the unattended stress falls in
On the mind like an endless, increasing weight.
The light in the mind becomes dim.
Things you could take in your stride before
Now become laborsome events of will.
Weariness invades your spirit.
Gravity begins falling inside you,
Dragging down every bone.
The tide you never valued has gone out.
And you are marooned on unsure ground.
Something within you has closed down;
And you cannot push yourself back to life.
Empty Time
You have been forced to enter empty time.
The desire that drove you has relinquished.
There is nothing else to do now but rest
And patiently learn to receive the self
You have forsaken in the race of days.
At first your thinking will darken
And sadness take over like listless weather.
The flow of unwept tears will frighten you.
You have traveled too fast over false ground;
Now your soul has come to take you back.
Take refuge in your senses, open up
To all the small miracles you rushed through.
Become inclined to watch the way of rain
When it falls slow and free.
Imitate the habit of twilight,
Taking time to open the well of color
That fostered the brightness of day.
Draw alongside the silence of stone
Until its calmness can claim you.
Be excessively gentle with yourself.
Stay clear of those vexed in spirit.
Learn to linger around someone of ease
Who feels they have all the time in the world.
Gradually, you will return to yourself,
Having learned a new respect for your heart
And the joy that dwells far within slow time.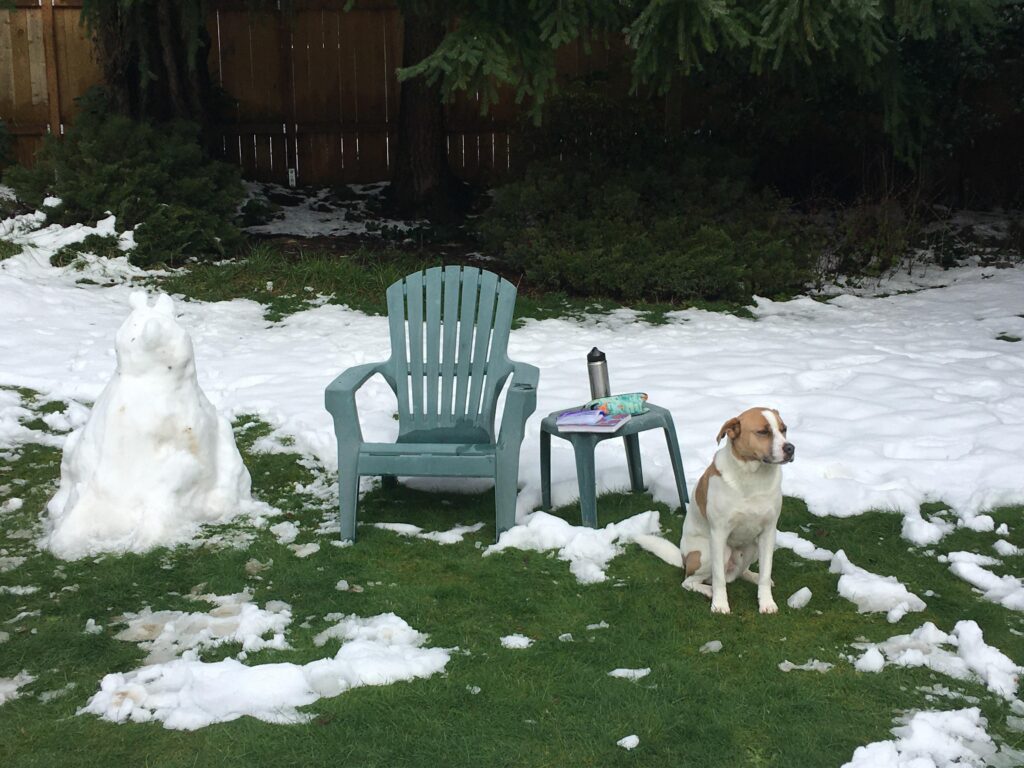 If you would like to receive inspiration and ideas for your own journal writing journey, get a free journaling gift from the International Association for Journal Writing. And if you have any questions about how journal writing might help you, please post them in the comments box.