A well-known Buddhist saying goes, "When the student is ready, the teacher appears." I must be on the edge of great change because teachers have been showing up everywhere during the past month. Instead of judging myself harshly, and seeing less-than-perfect as a failure, I've embraced the idea that I will always be a work in progress. No more pressure. Join me for photos from a Tiger Mountain ramble in January as we explore how to nudge the notch to reach your target.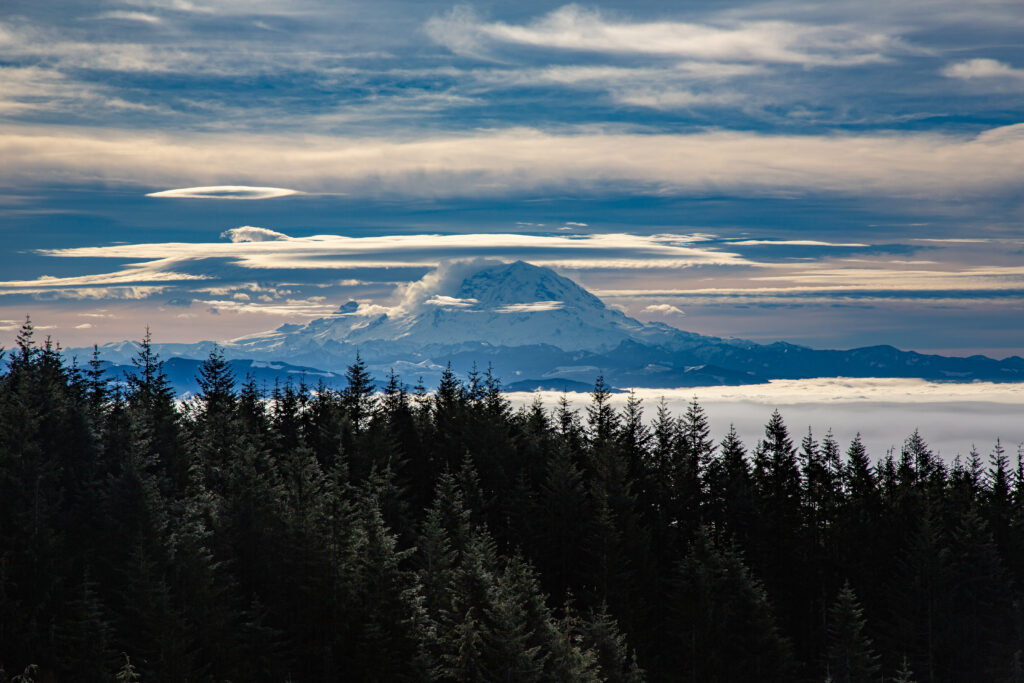 Replace Binary Thinking with Nudge the Notch
In the past, I have had a tendency to see things as black or white, success or failure. Precision Nutrition teaches coaches to encourage clients to move along a continuum. This means that in order to get someone who drinks a ton of coffee, juice, or soda to switch to 64 ounces of water a day, the best way to get them to change is to encourage them to do one notch better.
Maybe they could move from a "1" (no water) to a "2" (eight ounces of water a day) by adding a bottle of mineral water to their workout. Or replacing one daily soda or coffee with eight ounces of water. Perhaps adding sliced lemon or lime to a water bottle for flavor will make it more palatable.
Nudge the Notch Examples
If you struggle to eat vegetables, are there any that you enjoy? Can you aim for one serving a day, such as tomato slices on a burger, diced and added to a salad, or served on the side of an omelet? If you are totally swamped at work and can't find a minute to exercise, can you put on music and dance while doing house chores on the weekend? Maybe you could commit to ditching social media once a week to take a ten-minute walk at lunch. And if you are trying to write a book but life keeps getting in the way, could you set an alarm for a five-minute sprint to scribble a paragraph or two?
One Percent Better
This idea of moving along a continuum has been expressed in other ways. James Clear, the author of Atomic Habits, suggests doing 1% better each day. If you start with a goal of 5000 steps a day and add 50 steps (1%) every day, eventually you'll reach the optimal 10,000 daily steps without having suffered any pain, strain, or struggle. You will have a far easier time succeeding on this type of program than if you never find a way to leave the office, or worse, label your goal as "too hard" and abandon it before you ever try.
Build Your Change Muscles
The beauty in using continuum and 1% thinking is "sneaking up on your goal." Such thinking involves taking tiny chances. Trying small new things. Learning from tolerable mistakes. Taking one baby step at a time. These are ways to build those change muscles so you can do bigger and better things. My Active Ajax Adventures project is a form of continuum thinking. When I am unable to get out to the mountains every week, AAA gives me another way to focus on my six intentions. It has removed any lingering "should" thoughts so I no longer feel guilty if I can't spare a day for a hike. Win!
Continuum Project
So where have we rambled the last two weeks? In addition to Tiger Mountain, our project has taken me to local parks that include:
I continue to appreciate the importance of urban greenspaces, from the tiny 1-acre Little Brook Park set among multi-family apartments, to the forested Paramount Open Space with a small maze of trails. It's hard to believe that the wonderful suburban area where we live was once covered with green spaces. I am so grateful to the cities for keeping these recreational spaces intact.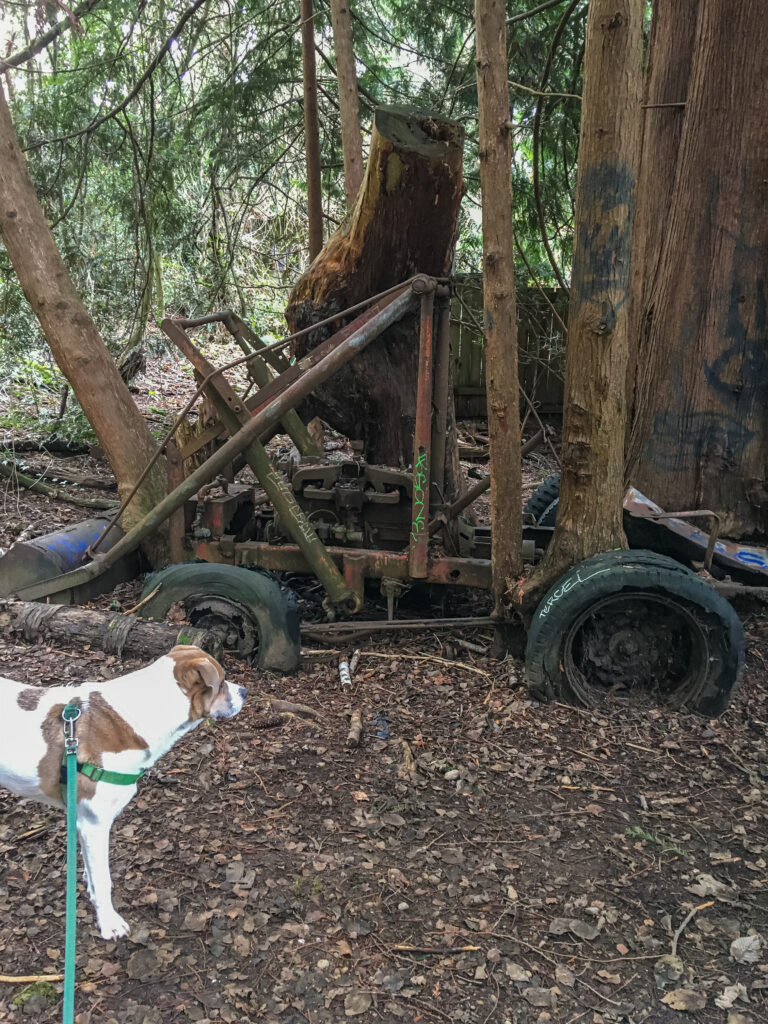 Nudge the Notch in Journaling
The final example of "nudge the notch" I will share is journal writing. As an avid diarist for over four decades, I'd love to introduce folks to journal writing. This January, I joined the International Association for Journal Writing in hopes that I could explore ways to incorporate journaling into my Body Results coaching practice. Fortunately, several clients are interested in exploring journal writing with me. Win!
Find Your "One Notch Better"
Life contains infinite shades of gray. You are not "good" or "bad" for eating foods that disagree with you. You have simply made less-than-optimal choices. And you are not a failure if you don't consistently drink 8 eight-ounce glasses of water a day. By recognizing where we're making incremental, "one notch better" progress, we can celebrate our successes, and do more of the good and less of the suck.
Takeaway Challenge:
Think of a habit you want to change. What might ONE NOTCH BETTER look like for you? The goal here is to overcome inertia by taking that first step. Once you get momentum behind you and start building a new habit, it gets easier.
If you like, try what I call "gamifying" your intention. Use a playful approach to turn it into a game, akin to my Active Ajax Adventures. Embrace your inner child! I use stickers for anything I need to build momentum behind. Such as blogging at least one day a week. Then share in the comments a short report of what you want to do one notch better in February.