When I first conceived of OcTraPiMo (October: Trash Pick-up Month, 9/28-10/28/21), I never would have predicted the outcome. My dog and I completed 35 walks of at least 30 minutes each, dedicated exclusively to picking up trash on our routes, with these exceptions. We varied our routes to cover as much ground as possible. We visited a third of our routes more than once.
Trash Pick-up Results
We invested a total of 22.5 hours in this project, recovering 5080 pieces of garbage. We averaged 145 pieces per walk (225 pieces per hour). The highest trash totals were 425 and 433 (both on walks lasting 79 minutes) and we collected the lowest number (the winner!) on October 22, the only walk all month where we gathered less trash than minutes walked (15 pieces in 19 minutes.)
Sadly, not once did we walk in our North Seattle neighborhood without seeing any garbage. Only during our 12.1-mile hike to Pratt Lake did we not find any trash.
So, what, exactly, did we find?
Most Interesting Finds
Over the course of a month, I found enough clothing to make an entire outfit, albeit of differing sizes. I left the pair of jeans with a belt in hopes that whoever left them might return for them. Someone had tossed a gray hooded sweatshirt deep into a hedge. I'd seen suspended sneakers before, but never a single shoe under shrubs until now. Socks and hats? Fairly commonplace. But a bra? Could these items have fallen out of someone's backpack?
Most Disturbing Finds
These fell into three categories. The countless tiny plastic bits from juice box straws won as most offensive from an environmental standpoint. On repeated visits to the Olympic Hills Elementary School ground near our house, we collected dozens to hundreds of tiny pieces discarded from children who had eaten lunch outside.
Second: junk mail strewn everywhere, soaked from the rain. This disturbed me because of the eyesores the large pieces of trash created. Even worse, however: they provided proof that local thieves had been hunting through mailboxes for something of greater value.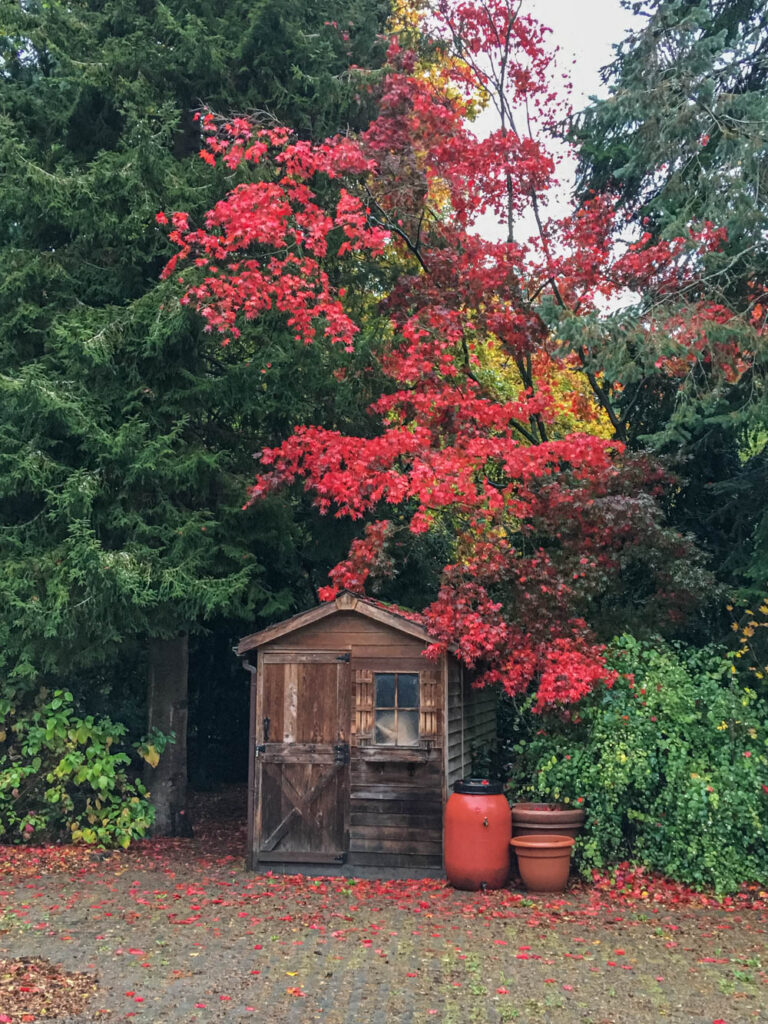 Discarded masks, never seen before two years ago, were a very close second to a plethora of beverage containers: styrofoam, paper, and plastic Starbucks and soda cups; beer and soda cans and bottles; plastic juice boxes; and water bottles, sometimes unopened, other times punctured, occasionally reused for purposes too disgusting to repeat, and many times crushed from cars repeatedly running over them at busy intersections.
Most Offensive Finds
By far the most offensive findings were used condoms, syringes, and razors, all of which we didn't collect. I pledged not to pick up anything that might harm me (including broken glass). But the most curious? Little blue and silver metal cylinders I'd never seen before. After finding a box of 20 under a hedge one day, I had to look up online what they were.
I guessed whoever bought them must have had some motive other than adding them to whipped cream dispensers. I was right. Oh, my stars. Naive me, I never realized people use nitrous oxide canisters — laughing gas — as a mood-altering substance. You learn something new every day.
Why I Cut the Experiment Short
I committed to my experiment for an entire month. On October 27, I stopped collecting trash. I feared for my safety not once, but twice, and realized my mental health was more important than completing the experiment.
Safety Risk 1
As we made our way from the library to the post office collecting trash, I spotted a hedge with many pieces of trash. Big pieces. I wasn't sure I could fit it all in my bag, but the area was a complete eyesore. The bottles I pulled out were all empty. A box of cereal felt like it still had food inside. Another heavy bag did not feel like trash. Was that a bag of…groceries?
Aware that homeless people frequented the area, I suddenly thought: Is this trash or a cache? Could I be removing containers (assuming they were garbage) that were items someone had stashed for later? A fearful idea popped into my head: could someone think I'm a thief? Might I become the next victim of a local shooting accident, just for doing something innocent and helpful like collecting trash?
"That's it. We're done," I told Ajax. We headed for the nearest public trash can outside a grocery store.
Safety Risk 2
But addictions are hard to break. A few blocks later, I found myself bending over to pick up more offensive litter. A man from across the busy street, hands thrust in the pockets of his beige jacket, called out, "That's really nice of you. I do that sometimes in my own neighborhood." My fourth thank-you in thirty-five walks.
Two blocks from our house, I stepped into a culvert for yet another beer can. A car slowed next to me. A 30-something white man in a wool cap lowered his window. "Ma'am, just wanted to tell you for your own safety. You're really hard to spot by drivers rounding that corner."
That clinched it. I'd put my dog and my own safety at risk while pursuing a clean neighborhood. No more. I can pick up the obvious trash at my feet. But unless I have on a bright orange neon vest, it's unsafe to keep doing what I've been doing as I've been doing it.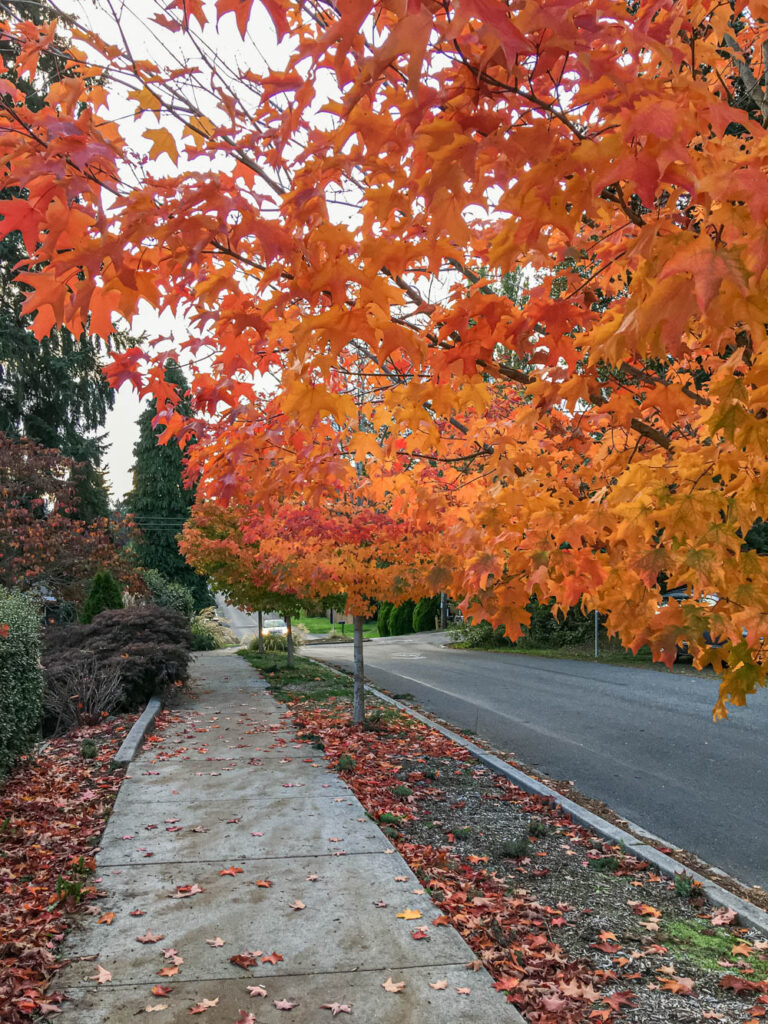 Mental Health First
Returning home with a bag full of 300-400 pieces of community garbage is…depressing. I can't help but judge fellow humans as a whole for becoming slobs.
My husband has even noticed a difference in my mood. When he joined me on one of our "trash walks" late in the month, he asked, "Do you plan to continue beyond October?" I said I wasn't sure. "Maybe you've gotten everything from it that you can." Hm.
What exactly had been the goal? Clean up the world? Spark a massive OcTraPiMo movement across the city? Make my neighborhood beautiful again? Set an example for my daughter? See what would happen? When cravings for unhealthy foods returned, I knew I had to complete the experiment that had run its course and threatened to harm me, psychologically and physically.
Why Trash Pick-up Month Was Worthwhile
I would encourage everyone to try a version of the experiment for themselves. For at least one neighborhood walk, see what happens. In my late-night mulling after developing the first draft of this post, I came to the following conclusions:
Reduce, reuse, recycle is a learned first-world mantra
"Pack out what you pack in" is a phrase engrained in me during twenty-five years with the Seattle Mountaineers
Respect for land, property, and wild life, then, must also be learned. However, it is not necessarily a value everyone shares. If you lack a roof over your head, food to eat, or a job, you may struggle to meet basic needs
Is this issue a matter of privilege? As a female Caucasian business owner with a roof over my head, sufficient food and resources, and time to volunteer, maybe I take too much for granted. I value clean, green spaces and take great pride in ownership. I have made the faulty assumption that others should share my passion for conservation and the outdoors. But many are not nearly as fortunate as I am.
Could I try imagining the story behind how each piece of trash ended up where it is?
You find what you seek. Sort of like the Punch Buggy or Slug Bug game.
November Focus and Photos
"Find what you seek" turned out to be especially important. The more I looked for trash, the more I found. My 5080 total amounts to a lot of trash. But so what? A friend pointed out, "Might those less fortunate than you use trash to mark their territory or define their boundaries?" That, and many other thoughts on this month-long journey, never even occurred to me. I am so lucky to be able to come up with and try experiments like this.
During the past three years, I've focused on capturing the world's beauty and uniqueness in my photographs. In November, my goal is to look at things in a new way. If I can train myself to notice the bad, the ugly, the grotesque in a single month, what can I discover when I retrain myself to see the good, the beautiful, the wonderful?
The images I've added to this story are some of my most inspired and colorful during October in 2020 and 2021. My hope is that they inspire you to try something new, expand outside of your comfort zone, and learn something new in the coming weeks. Maybe I'll see you out walking in a few days, picking up Halloween candy wrappers. For the love of all things beautiful, and for the world that we want to live in.