I told my daughter about my most recent hike to Blanca Lake. When I mentioned all the ripe bushes bursting with blueberries and huckleberries, she wanted to see for herself. As an experienced mountaineering coach, I knew taking someone on an eight-mile hike with 3300 feet of elevation gain as a first outing would not be good for anyone. It's one of those important life lessons we get with experience. Instead, I suggested we try somewhere closer to home, with less mileage, less elevation gain, and a high chance of finding berries.
Enter Mt. Catherine.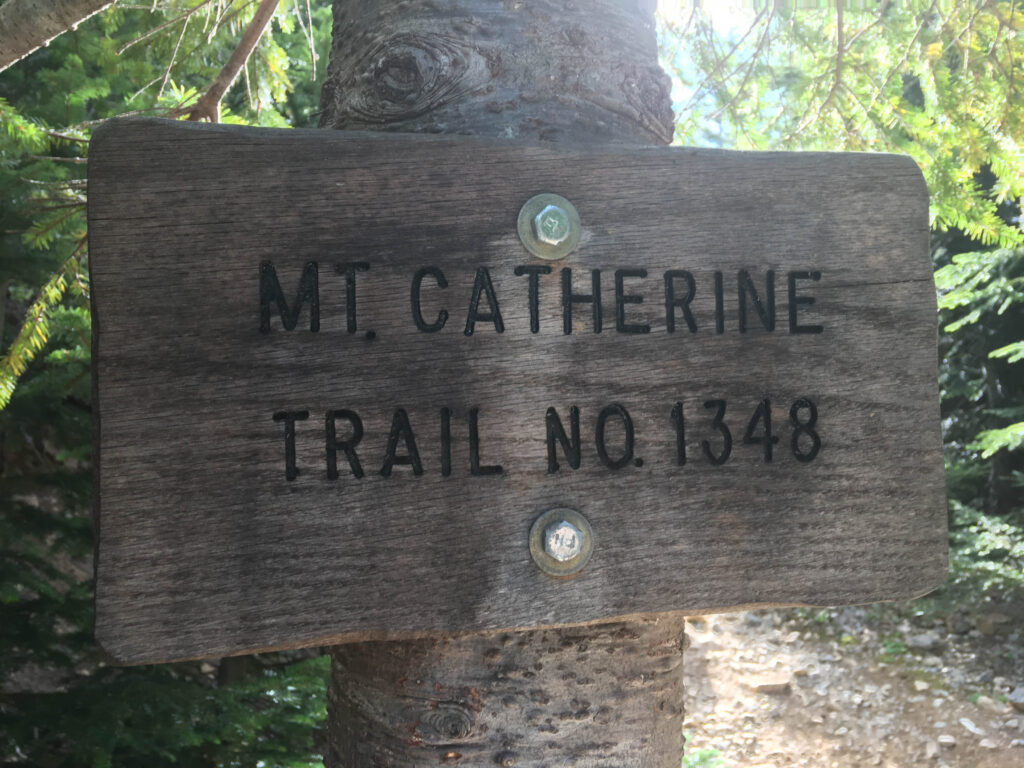 Do Your Research
This short, popular hike is accessible from Exit 54 off I-90. How I've lived in Seattle for three decades and never tried this steep trail escapes me. But I'm glad I know about it now. Normally, I would avoid visiting the mountains on Labor Day weekend (especially starting at 9:30 a.m.) I'm not a fan of crowds in the wilderness, but when I'm planning a family outing, I modify my expectations and adjust my criteria for success.
My husband and I researched a few trip reports to see if there could be any berries remaining. One person said the berries had all been picked, but another from the same day said the woods had plenty. With a Nalgene bottle, plastic pitcher, and cup container with a lid as our collecting tools, we headed up the trail. Luck was on our side.
Hiking with Family: How to Make It Work
I can count on one hand the number of times I've hiked with my family during the past eighteen months. It hasn't always been that way. I wrote about Family Activities on our website and chaired the Family Activities committee for the Seattle Mountaineers for four years, starting when my daughter was four. We wanted to discover other like-minded families with kids her age who enjoyed hiking. That worked when she was young. But as a teen, she developed other school interests; our family hiking outings dwindled to none.
Adjusting Expectations
Instead of hitting my stride and drinking as I walked, I paid much more attention to how my daughter was doing and called a rest break when she showed signs of tiring.
She still likes to hike in what she calls "kid sandwich" formation: parent in front, parent behind, a kid in the middle with Ajax. Why? She admitted: if she's in front, she feels pressured to go faster than she normally would and runs out of energy. If she's behind, she has to race to keep up or feel like she's going to be left behind. The sweet spot? Traveling bookended with parents on each end and the dog running back and forth.
What, exactly, were my expectations for this particular trip? My short mental list included:
Spend quality time outside together as a family (no screens!)
Explore a trail and area none of us has ever seen before
Do something memorable to celebrate the weekend of our twenty-fifth wedding anniversary
Get some exercise
And, above all else, pick berries
Know Your Parental Roles
On the ascent, my role became "the encourager." My sense of distance tends to get a bit distorted when I'm traveling at not-my-pace. At minute forty-five, I made the mistake of saying, "I think it's just ten more minutes," only to have my husband say the identical thing … exactly ten minutes later. Who was our daughter to believe? Fortunately, we really were only five minutes from the summit. After a steep scramble, we topped out to wonderful views and a happy daughter.
Learn From One Another
When we're outside as a family, it's more about the quality of the experience together, rather than the difficulty or effort required on the route. And while I typically don't spend much time at any summits when I'm out by myself, we ended up spending nearly 45 minutes taking in the view, having a snack, watching for birds, and enjoying our little piece of the summit block.
I brought a pair of binoculars, which turned out to be useful. We might have missed out on identifying the female western tanagers and Williamson's sapsucker sometimes found at higher altitudes in the state. My husband identified the birds while I pointed out as many landmarks as I could, from Red Mountain, Guye Peak, The Tooth, and Mt. Thompson to the north, and Kecheelus Lake to the east, to where I thought Mt. Rainier would be south of us, covered in clouds. I even got to test out my new lounge chair. I carried it, may as well use it.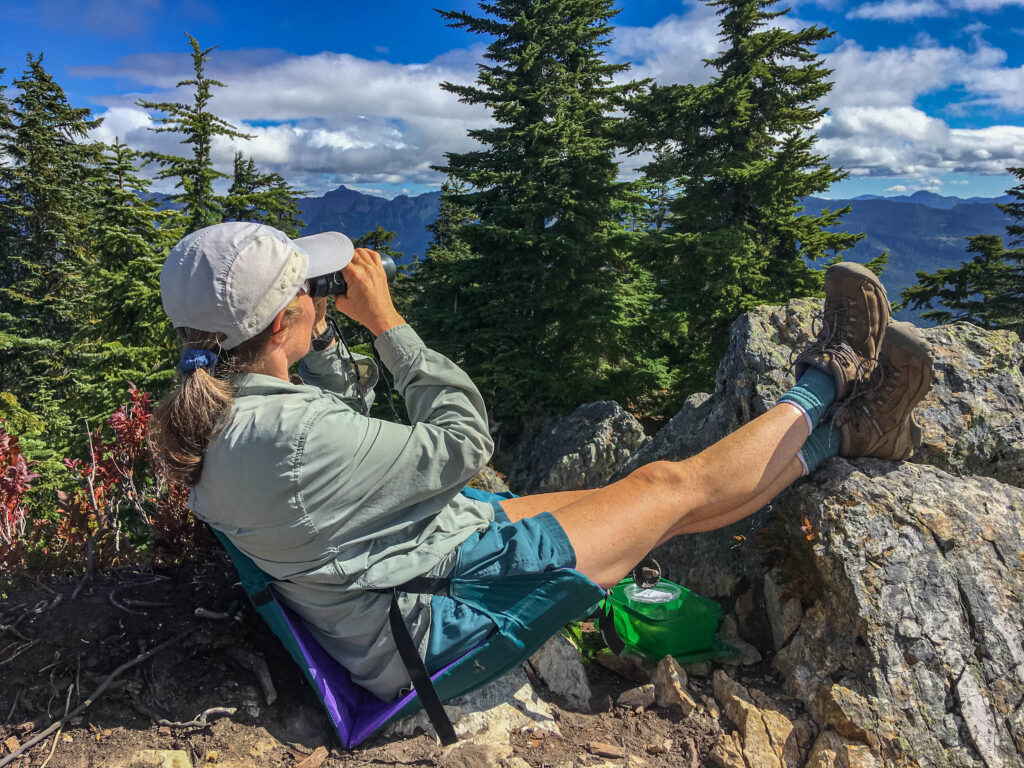 Reward: Fresh Wild Berries
The best part of the whole outing was hunting for lush berry patches along the trail. This time of year the huckleberry leaves have hints of red, and darker huckleberries are mixed in with lighter blueberries. We carefully stepped on the soil, not roots or branches, to protect the vegetation, and spent nearly two hours collecting a quart of fresh berries. The resulting crisp was dessert for our anniversary dinner.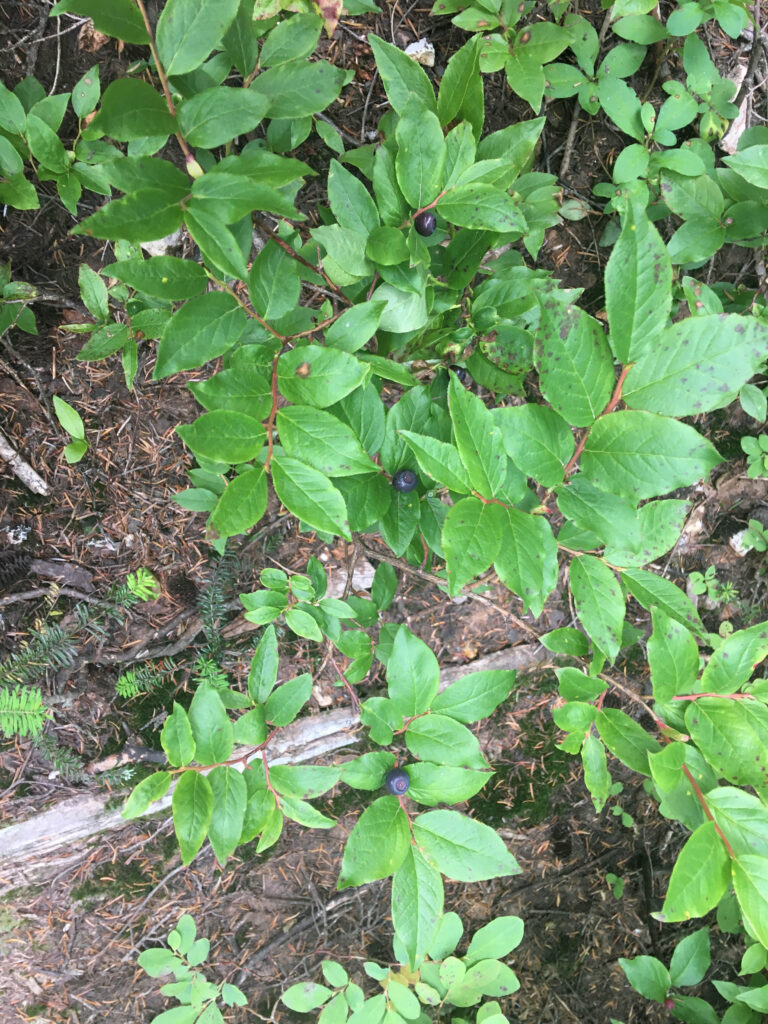 My daughter's contribution to our bank of family knowledge came during our berry hunt. She pointed out that by squatting low and viewing the bushes from another perspective, we can discover more fruit that can be hidden from above. And by coming back through the same patch we'd just picked, we can find all those we've missed.
Hiking Take-Away
The metaphor for life was not lost on me. How often do we go about our day mired in our habits, hardly noticing the beauty and novelty right in front of us? By taking a different route to work or school, visiting a new cafe or store, or walking in a favorite neighborhood in the opposite direction, we "see" things in a new way. So, too, the berry bushes. When we hike with different people, we experience our world from a fresh perspective. So, too, by changing the age of who we talk to. And by adjusting our expectations to match the people we're with, we can enjoy ourselves, no matter what we're doing.
The next time you feel stuck, what is one thing you could try differently? Do you have realistic expectations for the tasks in your day? Instead of creating a list of ten to-do's (guilty!), what is your number one priority for the day? Can you find a way to do that single thing with all your focus, while having fun at the same time? I'd love to hear how these tips are impacting your exploration of change in the comments box below.