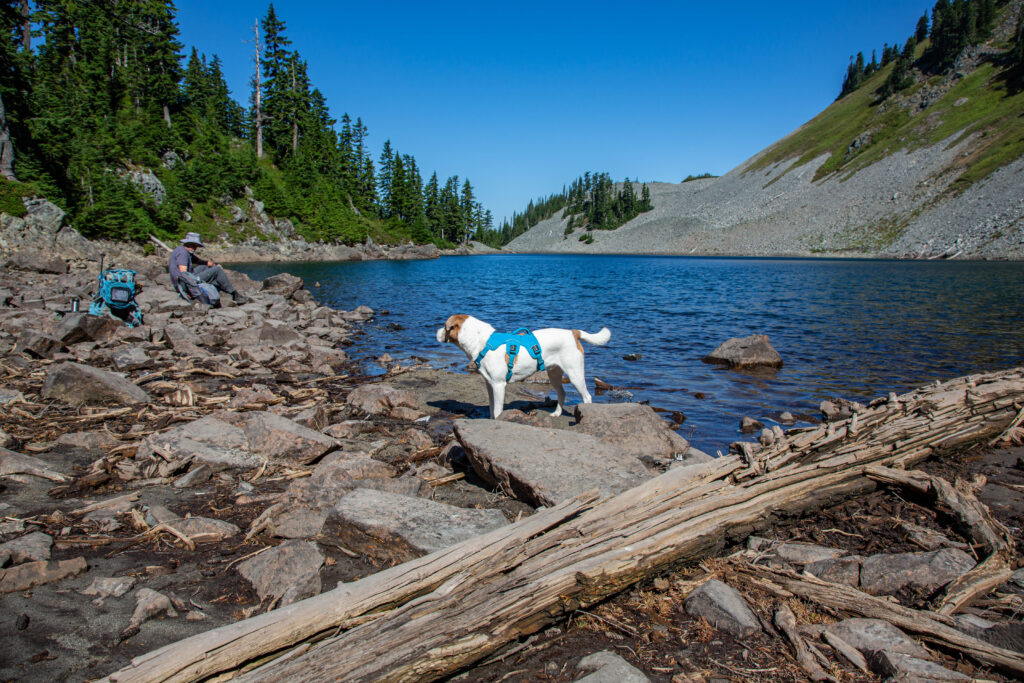 I recently hiked a portion of Washington's Pacific Crest Trail called the Kendall Katwalk near Snoqualmie Pass. Most of my exploration over the past two years has been within an hour's drive of Seattle along the I-90 corridor. By adding Kendall Katwalk, I had an opportunity to observe a cross-section of the hiking community I haven't encountered on previous hikes. This hike left me questioning should.
Backpackers carried bulkier loads with luxuries ranging from Thermarest pads to fishing poles and other items I couldn't imagine. Day hikers toted light packs containing the Ten Essentials — a change of clothing, sunscreen, snacks, perhaps a map. Trail runners traveled the lightest of all: vests with water bottles stuck in pockets or pouches.
But the PCT has something extra.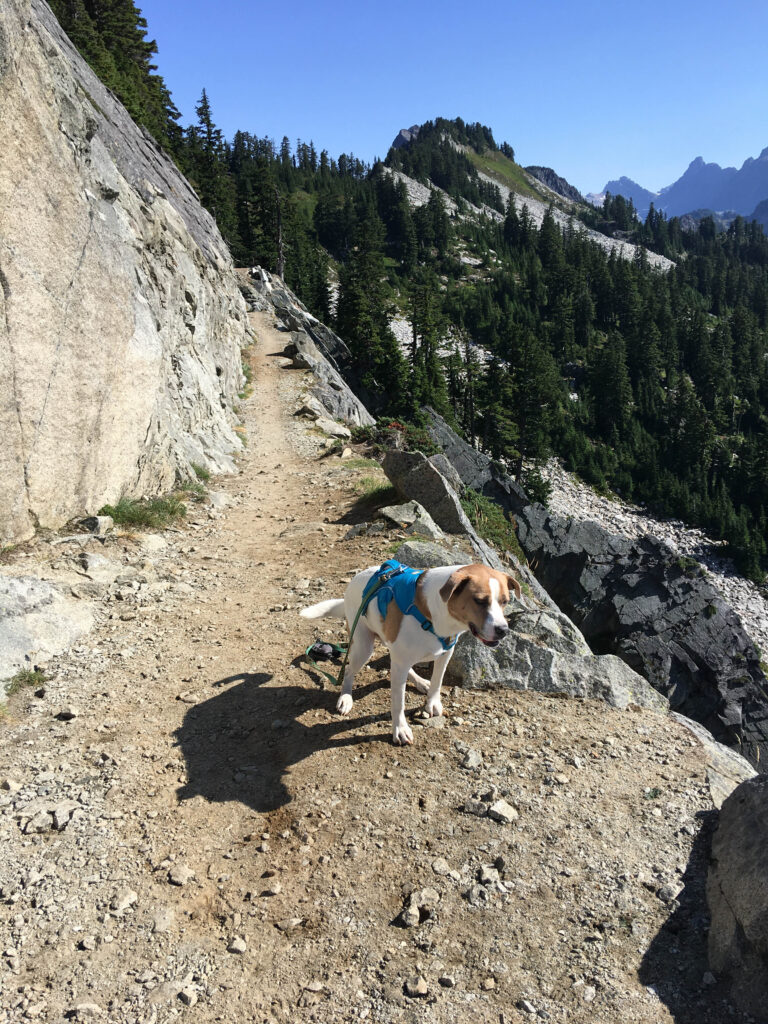 Thru-Hikers
The PCT is a beautiful trans-continental trail that stretches 2653 miles between the Mexican border to the Canadian border. Some people choose to hike in "sections" or "segments" while others hike across entire states. One small group of section-hikers even had a dog with them, carrying his own kibble.
Then there are those brave souls, mega-mile adventurers, who hike the whole thing. Nonstop. In one season. They are called "thru-hikers." And it's fairly easy to spot them.
They look seasoned, sun-bronzed, comfortable, and happy to be outside. Each one we spotted was headed north. Many hiked alone; most had smiles on their faces, a spring in their step. I wondered if that meant each had resupplied at exit 52. A shower, soft bed, and a good meal will improve anyone's mood.
Their packs looked as compact and light as those of day hikers, pared down to the bare essentials: Protein bars. Water filter. A single set of clothes that could be layered between resupply stops. The simplest, lightest bivy gear possible.
Ajax and I should try that someday, I thought.
Uh oh.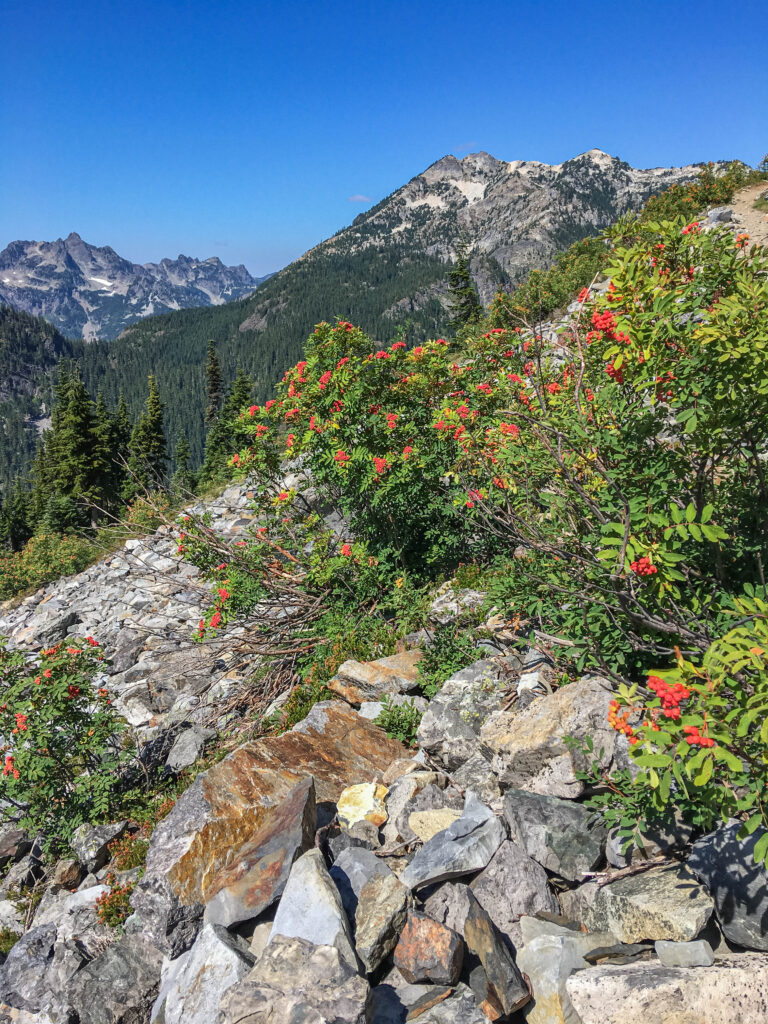 Questioning Should: Why Avoid It?
Whenever I hear myself thinking I should I think back to the informal promise I made to my critique group members several years ago. If we see, write, think, say, or hear another use the word "should" we draw attention to it. I remind them to jot it down on a piece of paper in really big letters, and then take a favorite color Sharpie, and scribble over it until the word becomes something else.
Why?
Should shames
The word "should" connotes wishful thinking that lacks action. It is the word of shame. Like the Tiny Buddha blog points out in Three empowering alternatives, it removes all of our power. I have gotten in the habit of reminding myself to use the words choose, want to, or get to. After all, life is about making choices, whether good or bad. By getting mired in "should" we are stuck living a life of regret. Who wants that?
Shoulds are wishes gone astray
Josh Spector has an interesting take on the word; he completely removed it from his vocabulary. Even my own teenage daughter tried explaining why should doesn't work for her — and she's certainly got things she could use the word for: I should get a part-time job, I should start my college search, I should send those thank-you notes. But in her own words, should means being "wishy-washy." I think of the should items as wishes gone astray. Behind each of your shoulds is something you want, or think you want; maybe some aspect of it is desirable, but for whatever reason, you have not pursued it.
Yet.
How Should Can Be Helpful
But if, for a moment, we forget about the shame and regret that comes from thinking "I should do X, but I'm not," we can use self-compassion (wait, what? you don't have that yet?) and gentle curiosity to think about why that thing is appealing to us as well as why we are not pursuing it right now. More importantly, it helps us examine what it is, exactly, that we are craving.
Twenty years ago, my husband and I spent five nights and six days on a climb of Mt. Kilimanjaro. On that trip, we talked about how neither of us really loves sleeping in a tent. At the time, we were considering three-week climbs of Denali or Aconcagua, both trips at high altitudes and in snow. But sleeping in a tent for merely five straight nights had us questioning our enjoyment of tent camping. Why on earth was I considering something that would require much longer?
Court receiving her Kili certificate
As I considered the days it takes to hike a section, weeks for each state, and many months for the entire PCT, I realized that my "should" was expressing something else entirely.
Questioning Should: What It Revealed
My "should" was simply urging me to do something different. Not surprising, given the fact that we've all been holed up to some degree for the past 18 months.
I didn't really want to hike the PCT. But what I could see trying with Ajax is going on a light backpacking trip, maybe one night for starters, to test gear and see how we both do on the trail with only canvas protecting us from wild animals. A new adventure. Perhaps we could also expand our horizons by discovering more new-to-us trails. That gave me energy. And my third idea, finding new people to hike with, was actually something I immediately put into practice on our hike.
Ajax and I met a kind Frenchman from Oregon named Gerard. He started from the parking lot a few minutes before we did, and when we realized we were traveling at about the same pace, we fell into step and ended up hiking to Gravel and Ridge Lakes together. He commented about how, in his experience, people in America are much more chatty than people in Europe. We discussed a wide range of topics, providing us both with a completely different experience than what we initially expected.
If action and forward progress are what you're after, examine your shoulds. What would happen if you let go of them? Can you rewrite them using the magic words, CHOICE, and WANT? Thinking outside of the box about my three ideas makes me far more excited than tackling a "should" that I don't even want. If you feel increased energy and enthusiasm when you think about what you really want (and not what someone else wants for you, or wants for themselves), then you're well on your way to your next step toward lasting change.