Tongariro Alpine Crossing: NZ's Best Single-Day Hike
One of the most stunning hikes I've ever been on is the Tongariro Alpine Crossing on New Zealand's North Island. Hiking the 12.4-mile route was at the top of my experience wishlist when my husband, daughter, and I visited in 2014-2015. The forecast on our northward drive to Auckland was for partly cloudy skies and gusts up to 15 mph. Our return flight to the States was in three days. We would not have another chance. And I almost gave it up by not being true to myself.
Obstacles or Excuses?
To prepare, we'd done some hikes with my daughter in the States. Nothing as long as I would have recommended to clients preparing for such a hike. We'd toured as much of New Zealand as we could, and our fuses were growing short. Although we'd included some moderate hikes, a horseback ride, a kayak tour, and sightseeing during our trip, we'd also spent many hours each day driving.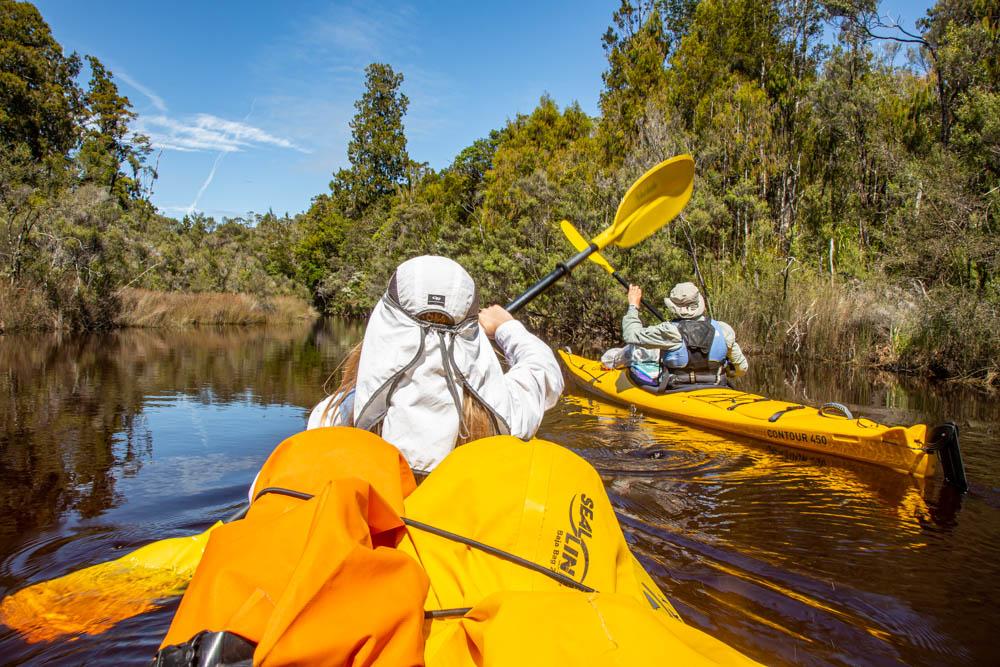 When our daughter told us that her knees hurt several days before our trek, I voiced my concerns to my husband. We promised we'd take frequent breaks. If she needed a longer rest, she could build a fairy house along the trail. I offered to carry all of her clothing, water, and gear. We prepared word games to keep her mind engaged. And we stocked up on yummy snacks to keep her fueled.
I wanted to back down at the last minute. Too many things could go wrong. But my husband said we should try it. I later learned that he'd even persuaded her to do it without complaints, as a holiday gift to me.
Decision to Try
On day 22, we drove north from Nelson to Picton (South Island) and caught a four-hour Interislander Ferry to the North Island. We then drove four more hours, stopping only for gas, stretching, and food. When we finally spotted snow-capped Ruapehu near dusk, I felt myself getting excited. Could my dream actually come true?
When we arrived at the A Plus Samurai Lodge in Turangi, it was after sunset. We still had to iron out the logistics of dinner, as well as the transport to and from the mountain. The one-way trip required a drop-off at one end and pick-up at the other, both of which were included in our two-night stay. The rest was out of our control.
Arrival at the Trailhead
That night, I had numerous nightmares: forgetting the first aid kit, missing our ride, getting dehydrated, running out of daylight, and nursing my daughter's knees halfway through the day. But when we finally awoke at 5:45, excitement and anxiety dueled within me.
We weren't exactly sure how the commute would work, but as the van climbed toward Mongatepopo Hut, above the clouds obscuring the mountain, we arrived without incident. It looked like decent weather after all. All we had to do was hike the 12.4 miles to our ride on the other side.
Trek Teachings: Tenacity and Trust
Details about the trek would make this post too long. Many others do a nice job. We succeeded without getting dehydrated, lost, battered, or injured. But the whole reason for this blog is to share one message: be tenacious about going after what you want.
Never "Settle" for Less Than What you Want
I tried to talk myself out of the trek, blaming my daughter's knees and youth, our fatigue after long hours in the car, inconvenient store hours, fear of what could go wrong. And in one passage of my journal, I struck gold. I'd written about the shame I felt eating an ice cream bar and how canceling the trek should be my punishment. Yeah, I know. One frigging ice cream bar.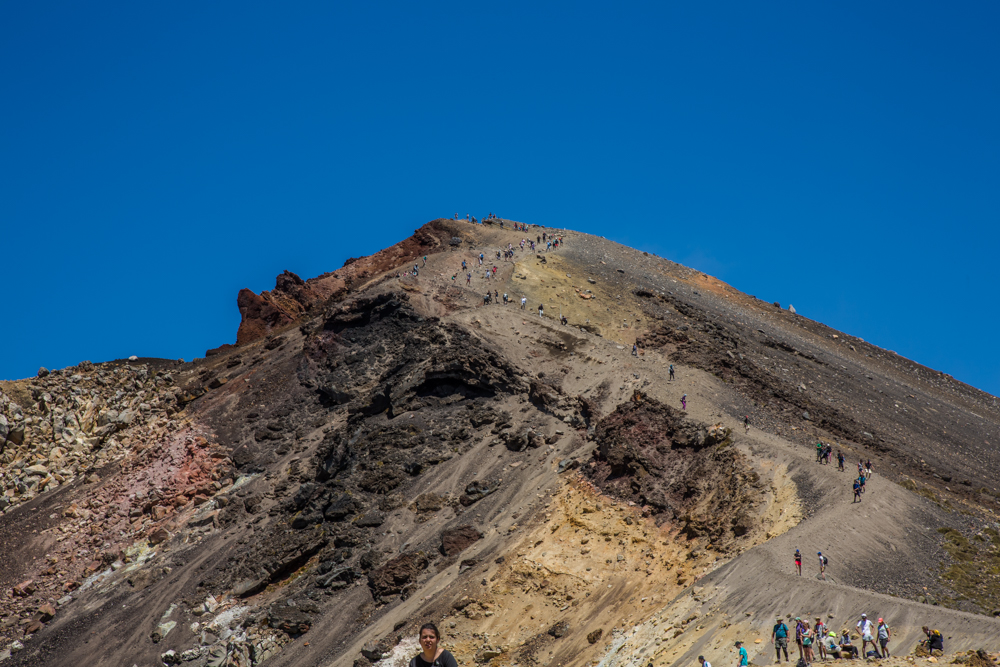 Seven years ago, I felt like I didn't deserve to get what I wanted. Today, typing these words hurts. When I told my husband what I was writing, he astutely summed up my struggle: I have difficulty being true to myself, standing up for what I really want. Like starting a blog.
No Passion In Playing Small
Nelson Mandela said, "There is no passion to be found playing small – in settling for a life that is less than the one you are capable of living." How fortunate I am to have a husband who lives according to strong principles like finishing what you start and making those things that you really want, happen.
We succeeded on that trek because he knew how important it was to me. We planned it; he helped carry out the plan. We all need moral support in order to change, whether that's from a significant other, family member, colleague, coach, friend, or accountability partner. He listens to me and helps silence the niggling voice of fear, doubt, and shame. He keeps me on track when I threaten to veer off of it.
Who are your biggest supporters? Who will help you when you want to hole up with Netflix instead of doing something that matters to you?
Paying It Forward
Now that I write from what I hope is greater strength and self-acceptance, I realize maybe I had to live through times of self-berating and struggle to reach a position where I can help coach others find the courage to change. Overcoming my addiction to sugar helped me minimize the self-doubt and shame and take pride in what I can do.
Crystal Raypole suggests in her helpful article on overcoming self-sabotage: "Self-sabotage can happen when you're looking for a way out. Such behaviors help suggest something about your situation that isn't working for you." In our case, we had a lot of valid concerns, any one of which could have prevented us from starting. I was willing to place my daughter's comfort above my own desires.
We trusted that things would work out. We had to at least try. And I am so glad we did. Not only was the trek a major highlight of two trips to New Zealand, but mulling over the significance of that trek has drilled home the importance of staying true to what you really want. My hope is that the next time I feel the need to punish myself by giving up something I really want, I will stop and remember the Tongariro Alpine Crossing and the wonderful memories of a successful trip.