On February 17, I posted about the first two aesthetics of joy (energy, i.e. color and light, and abundance) from Ingrid Fetell Lee's book, Joyful: The Surprising Power of Ordinary Things To Create Extraordinary Happiness. When I broke my wrist, I found it difficult to identify joy. At times I could barely keep up, doing everything left-handed, and dealing with pain. But now that I get my cast off in two days, I am hunting for what makes me feel light and content. What makes you say "Yay" or "Wow"? Can you hold your own joy treasure hunt?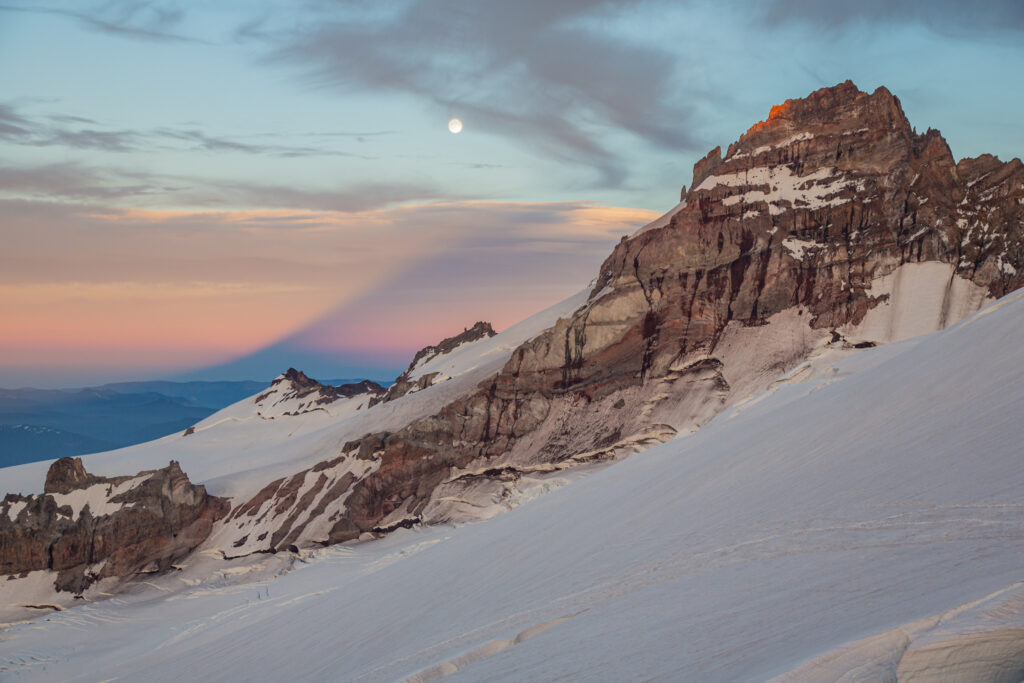 Joy Treasure Hunt: Aesthetic of Freedom
The joy aesthetic that means the most to me is freedom. I had just started listening to Lee discuss this aesthetic as we headed for Arches National Park. I looked forward to traveling, exploring new places, hiking, and shooting photos. Even after I broke my wrist, I had to get out and enjoy the aftermath of a big snowstorm, sling and all.
Taking photos using my left hand — with two fingers, no less — proved difficult. But I sparked with joy when I saw the expanse of blue sky over crisp white snow and red rock. The freedom aesthetic includes a preference for natural fabrics and loose-fitting clothing. I am glad I had some with me, as it was the only thing I could maneuver one-handed AND fit over my bulky sling. If we hadn't had fresh snow on the ground, I would have removed my shoes to walk around barefoot, a practice known as grounding or earthing.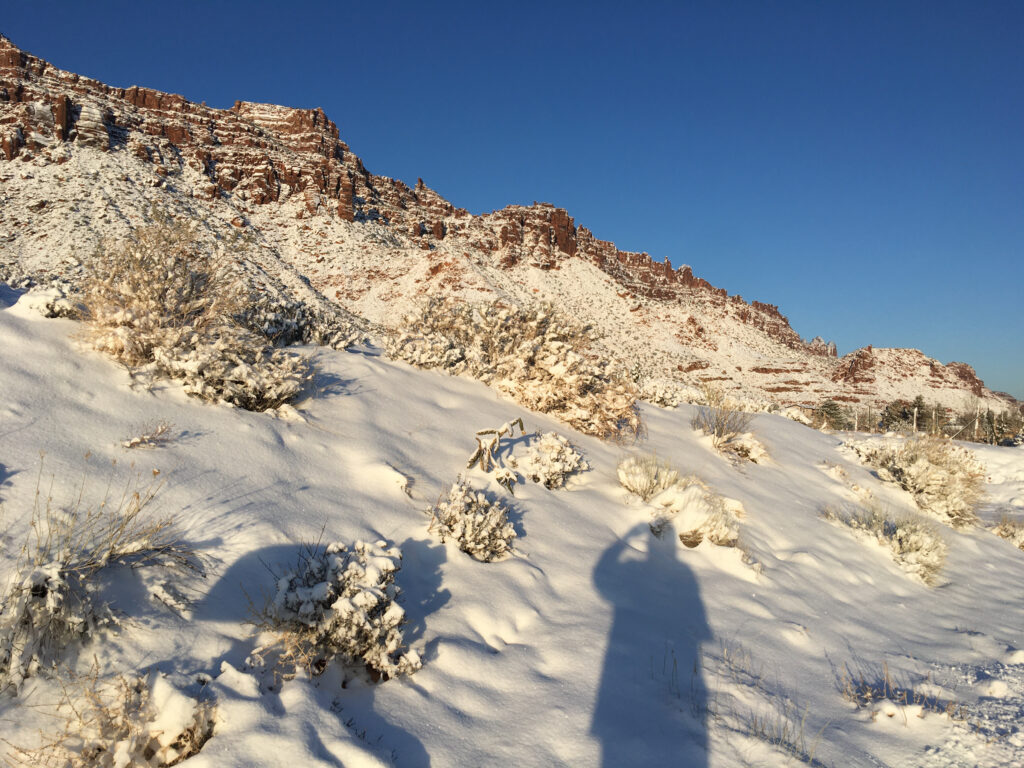 The Aesthetic of Transcendence
Of Lee's next four aesthetics (Harmony, Play, Surprise, and Transcendence), I identify most with transcendence. She includes in it the power of the treehouse. (I have always wanted one). Of skylights and rooms with space and high ceilings, both of which we have in our current home. Lofts, hills, mountains, and looking up to the clouds, skies, and stars. Views from elevated places. Check. She really speaks my language.
When I look at the shadow cast by Mt. Rainier and see that summit looming, beckoning, I feel awe. Joy. And when she mentioned inflatables, I smiled, recalling the memorable birthday experience I had several years ago during a sunset hot-air balloon ride.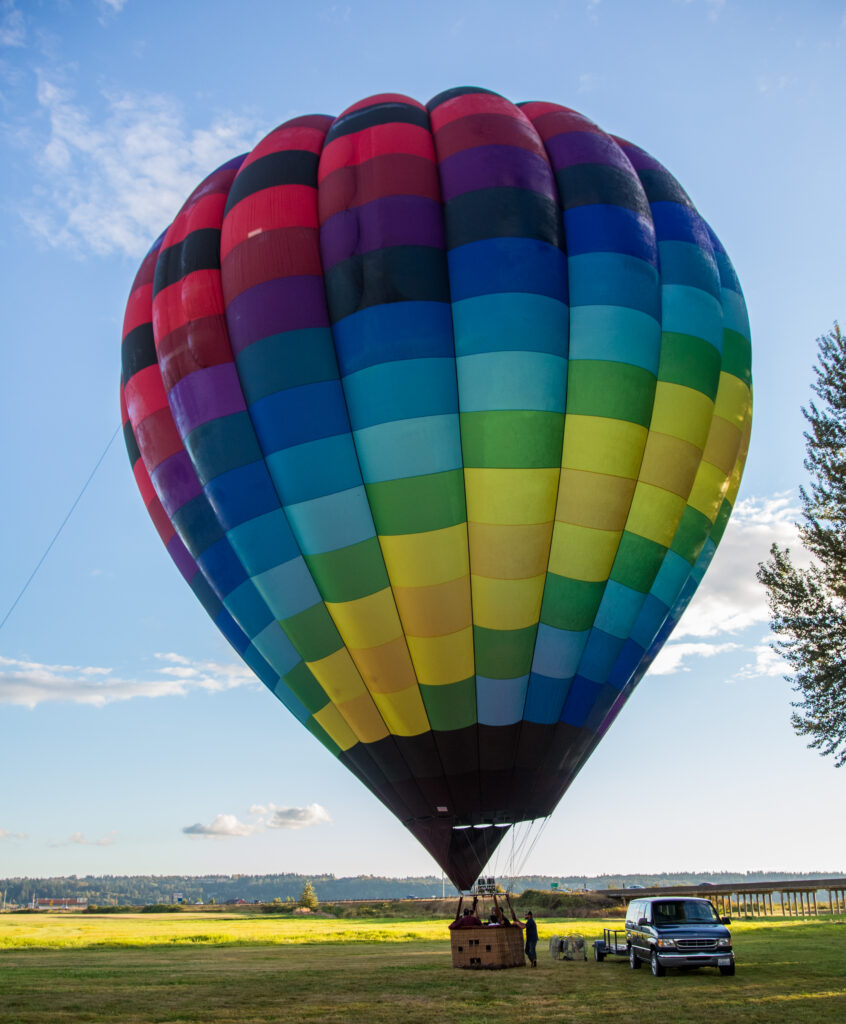 The Aesthetic of Celebration
Of Lee's last three aesthetics, Magic, Celebration, and Renewal, we experienced all three at the Admitted Students Preview on the University of Washington campus. On March 26, we experienced a magical day that combined school spirit, a celebration of my daughter's hard work over the past four years, and gorgeous seasonal cherry blossoms in full splendor.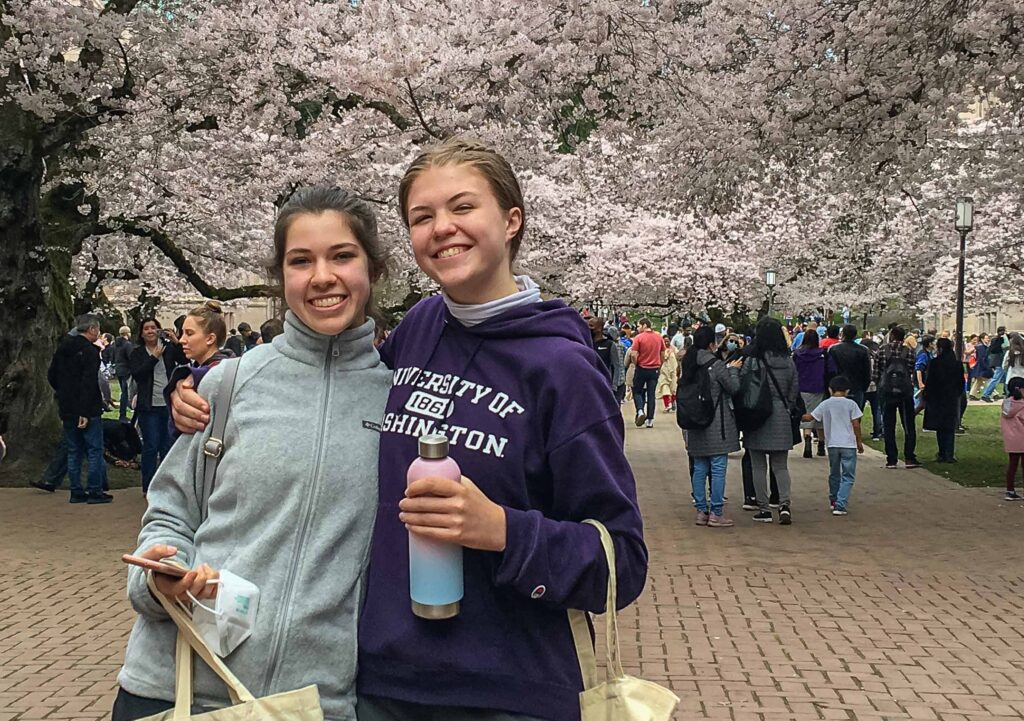 Think of those moments that stand out to you as special. What made them so? Was it the place, the event, the people you were with? Did you enjoy novelty, surprise, or whimsy? In the next few days, whenever you catch yourself smiling, jot down a few words about the moment. See what patterns you find. In going on your own joy treasure hunt, you will discover your unique "recipe" to create even more. And if my two-part "book review" intrigues you, check it out for yourself. Happy hunting.