When getting ready for some sort of physical adventure, most people increase their targeted exercise. But don't forget about mental preparation! Below we review a typical multi-day trip on Mt. Rainier (including photos from our climb in July, 2017) and discuss how to mentally prepare for summit day.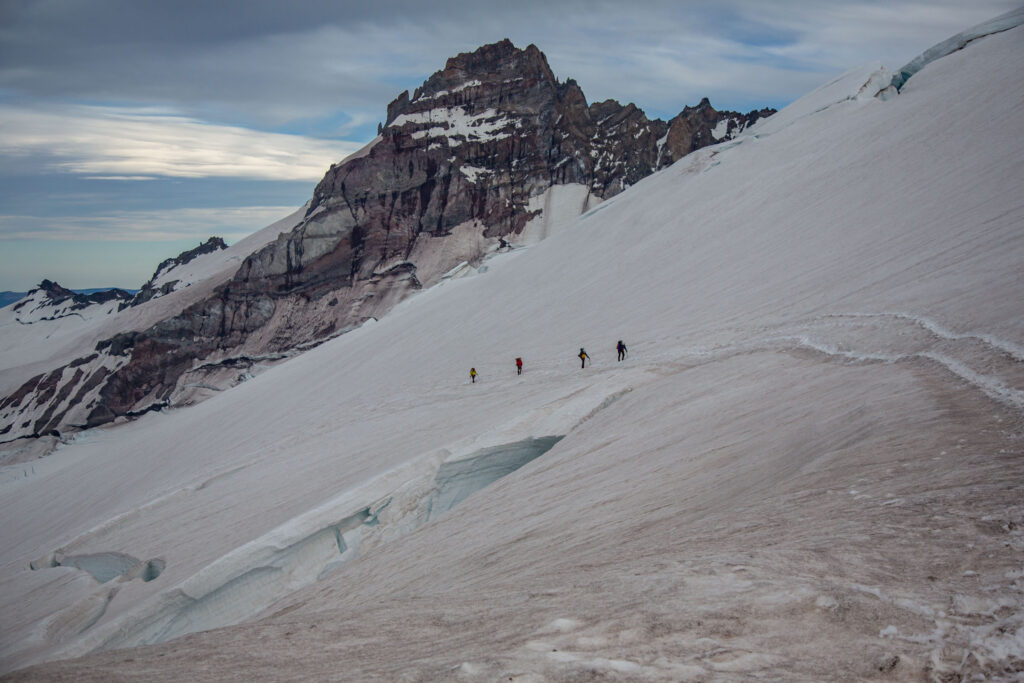 Mentally Prepare with Suitable Physical Conditioning
Most multi-day expeditions (backpacking in the Canyonlands, hiking the Pacific Crest Trail, trekking to Everest Base Camp or the summit of Kilimanjaro) and high-altitude climbs (Rainier, Mt. Blanc, Ecuadorian or Mexican volcanoes) require months of physical conditioning. The higher and/or longer the trip, the more involved the training.
Consider a 3-day climb of a 14,410-foot peak such as Mt. Rainier. Such a climb involves ascending 4-5,000 feet while carrying a heavy pack (anywhere from 35-55 pounds) on Day 1. Day 2 includes reviewing technical skills and acclimatization. Day 3 is all about going to the summit (another 4-5,000 feet) carrying a day pack, then returning to base camp to retrieve gear, and descending back to the trailhead.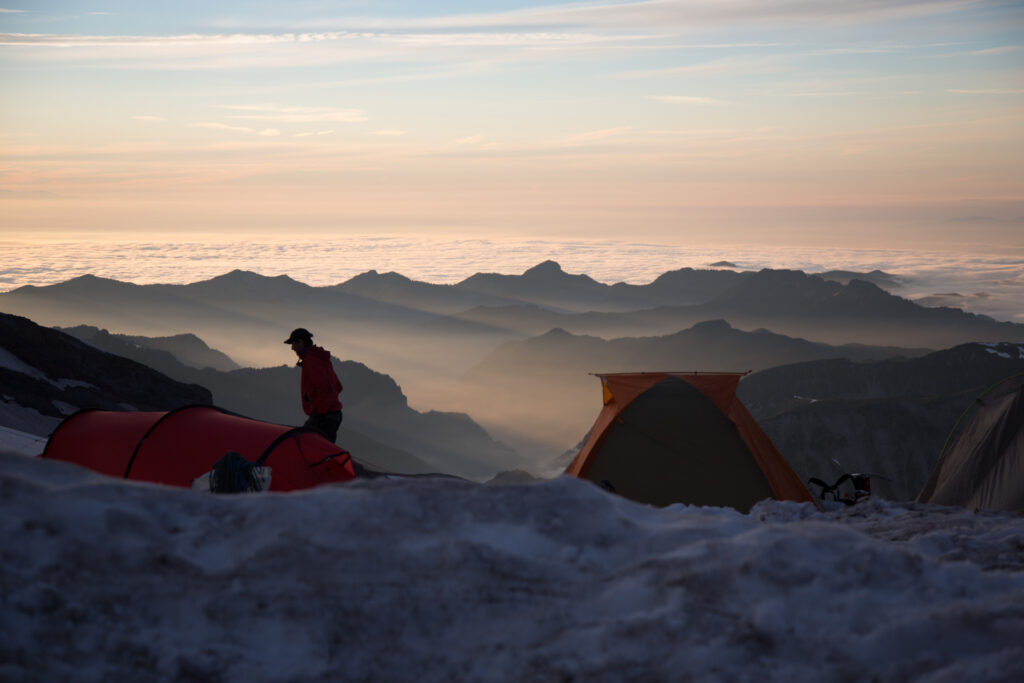 Since this blog focuses on getting unstuck, I discuss the mental components of such trips. If the above pertains to you, you can find more about physical training information here.
Prepare with a Long Day
To get ready for your summit day, (think Everest, Denali, or Mt. Rainier) consider including a Long Day. The Log Day is an all-day trip with a loaded pack. You might be thinking, "What? On top of everything else I'm already doing? What about WORK and FAMILY and SLEEP?" You can skip it… But it could mean the difference between enjoying your trip and suffering.
Let's look more closely at that three-day climb of Rainier. Reach base camp Day 1 early afternoon, set up camp, melt snow for water, eat. Get used to the higher altitude. Get as much sleep as you can while perhaps being disturbed by others going for their summit attempt. Day 2, try to hydrate and practice self-arrest and roped travel skills. Go to bed as early as you can while the sun is still up and others in camp are still awake.
Get up at midnight on Day 3 to get ready (in cold, dark, unfamiliar conditions). Start climbing by 1 or 2 a.m. via headlamp and moonlight if you are lucky. On a coordinated team, you might reach the summit by 9 a.m. If not, you might take as long as twelve hours from base camp.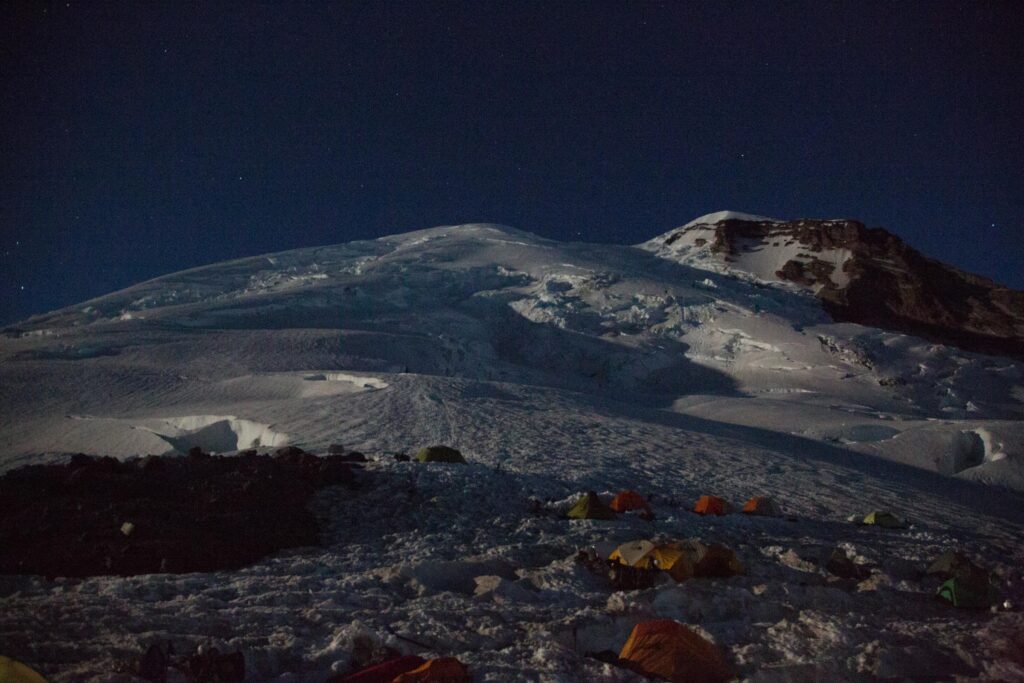 That's just to get to the summit. You still have to get down.
Return to base camp (descending 4-5,000') in 3-5 more hours Have a snack, refill water bottles, tear down camp and pack up. Descend another 3-5,000' to the trailhead in 3-5 hours. Total round trip time on Day 3 can be upwards of 18 hours for slower parties.
If you have never hiked 10-12 hours in a day, you will have no idea how your body will perform. Back-to-Backs are crucial for experiencing what repeat days will feel like without recovery time. The Long Day will help you prepare your feet, shoulders, patience, and mental faculties for the extreme endurance needed.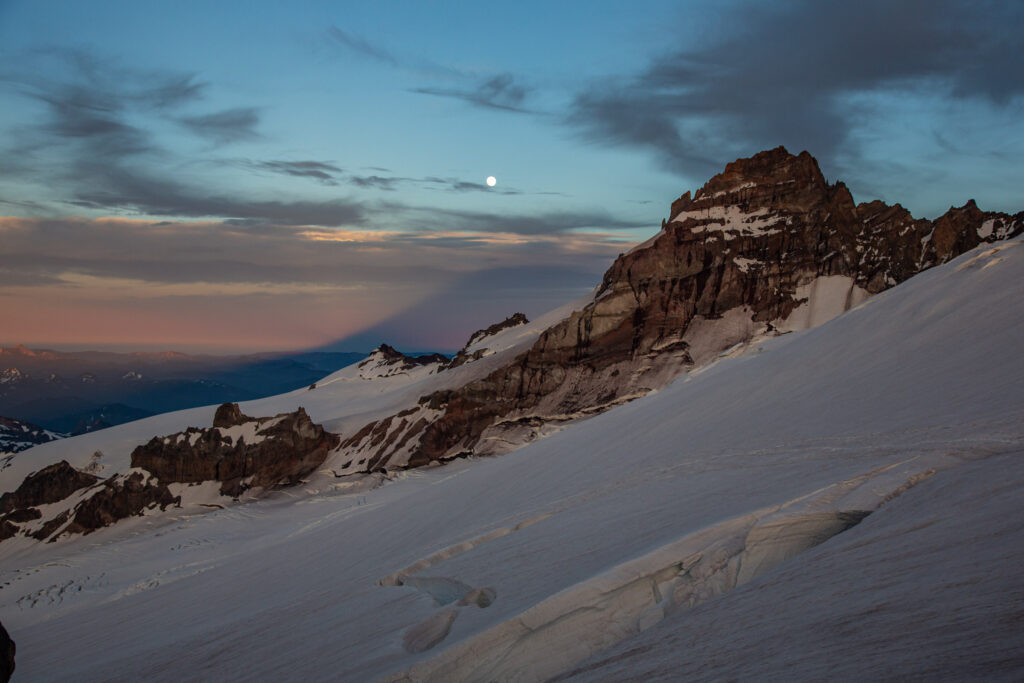 Psychological Components
Succeeding on a high-altitude trip is an exercise in unknowns. If you are going with a guided group, you may not know any of the other participants until you arrive. You also cannot control the weather. While you can plan a trip during "optimal months" or "high season", conditions vary annually, and El Nino, La Nina, and recent storms can all change things — not to mention global politics.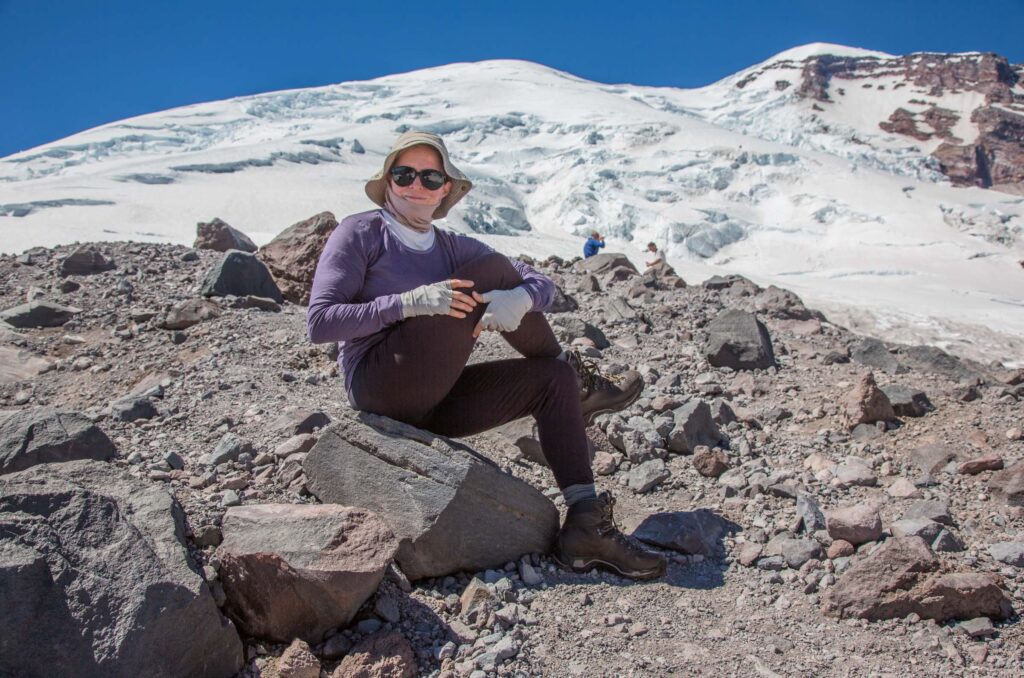 However, there are some things you can control ahead of time that can make you feel more comfortable on summit day, no matter where your adventure takes you.
Hydrate and fuel often
Consider setting a watch or phone alarm on your hikes to get into the habit of drinking every 30-45 minutes along with a light snack as you hike. Keep drink and food handy so you do not have to stop and remove your backpack whenever the urge to nibble strikes.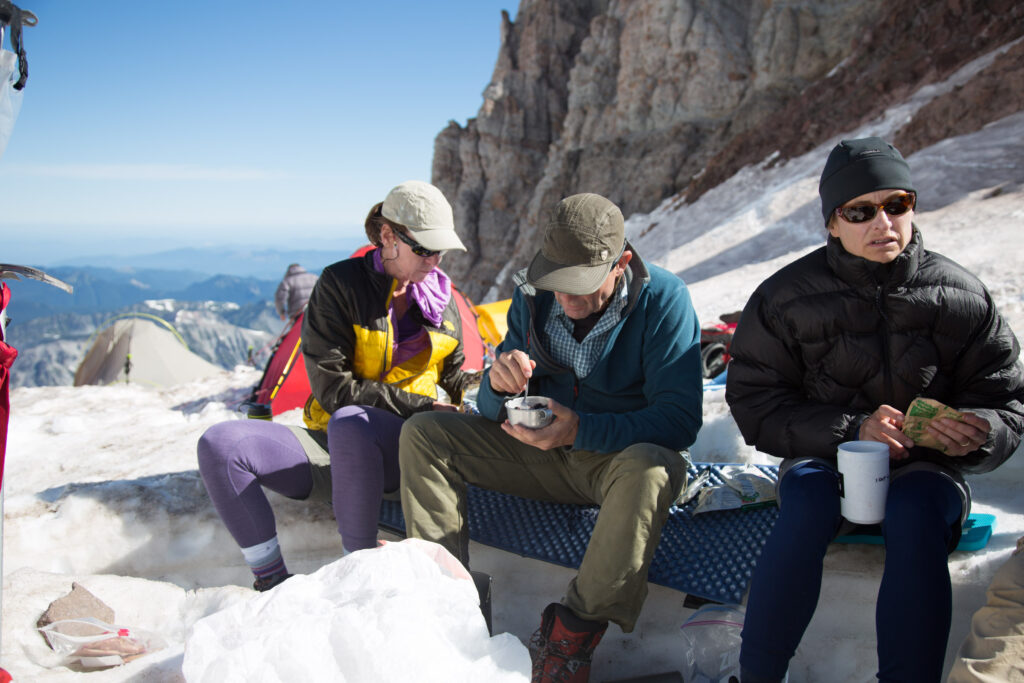 Gear Familiarity
For alpine starts you will be putting on crampons in the dark, tying knots by headlamp with cold fingers, starting a flame stove in the wind, and doing tasks on fitful sleep. Be as familiar with all of your equipment and gear as possible so that simple tasks do not use up precious energy or brainpower. Save it for the climb.
Have a Mantra
Have a song you replay in your mind or some sort of saying you repeat to yourself whenever you start to feel overwhelmed. On Kilimanjaro in 2001 I used "Inch by inch, it's a cinch" for the last push to the summit. And on Mt. Rainier I have told myself, "100 steps then look around." When facing non-climbing tasks such as rehabbing my wrist, for example, I recently chose a small bite-sized goal like touching thumb and pinky together. Intermediate goals gives you something more immediate and possible to accomplish. Think baby steps.
Train Like You Will Travel
Listening to headphones on a climb is not the best idea. You want to be aware of your teammates and surroundings at all times. If you always listen to music or podcasts while hiking, include several hikes without earbuds so that you don't become reliant on "entertainment" on long hikes. Likewise, if you always use two poles, try training with one so you will be comfortable having only an ice ax in your hand. And in the unlikely event that something should happen to your pole (s) you will feel more stable and confident hiking without if you need to.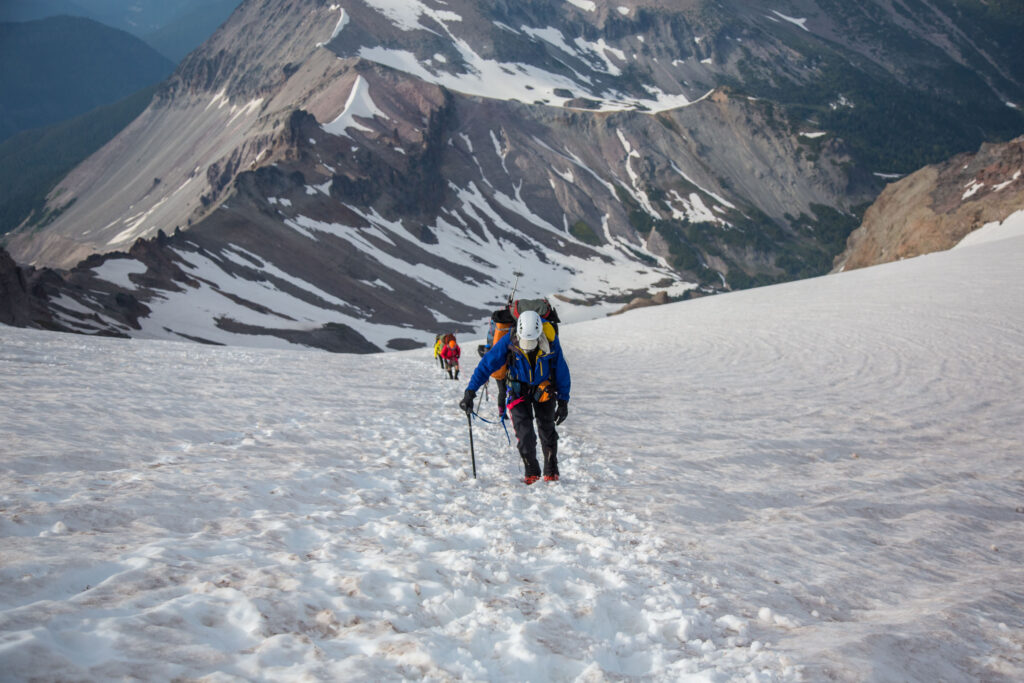 Set a Turn-around Time
Have, know, and stick to your group's turn-around time. Having a set time can be a huge motivator that you WILL be able to rest and return at some point. This can help with pacing, and it is how guides gauge your progress. If you struggle to gain 500 feet per hour above base camp, they know you will be unable to reach the summit before snow conditions deteriorate. In something like rehabilitation, try a mini-goal of squeezing fist by X date and if it doesn't happen, enlist help through a qualified physical therapist.
Practice Your Skills
The more familiar you are with the technical skills you will need on the trip — things ranging from roped travel to putting on crampons to self-arrest to cooking at altitude in the dark — the less brain power they will require. Having an extra day at high camp for acclimatization purposes and skills practice can make everyone on your team more attuned, relaxed, and ready for summit day. Likewise, along the way to getting published there are tons of skills to practice from honing your synopsis to line editing to knowing how to pitch your story to agents.
Study the Route
Know what is expected of you and what the route will be like in terms of terrain, plans for rest breaks, and tricky navigation or technical areas. By understanding what you will face, you remove some "unknowns" that can be stressful. Study previous trip reports, talk with guides, other climbers who have done the route before, rangers at camp, or even descending climbers. Similarly, in the example of a fractured bone, know the path you are on. Ask questions!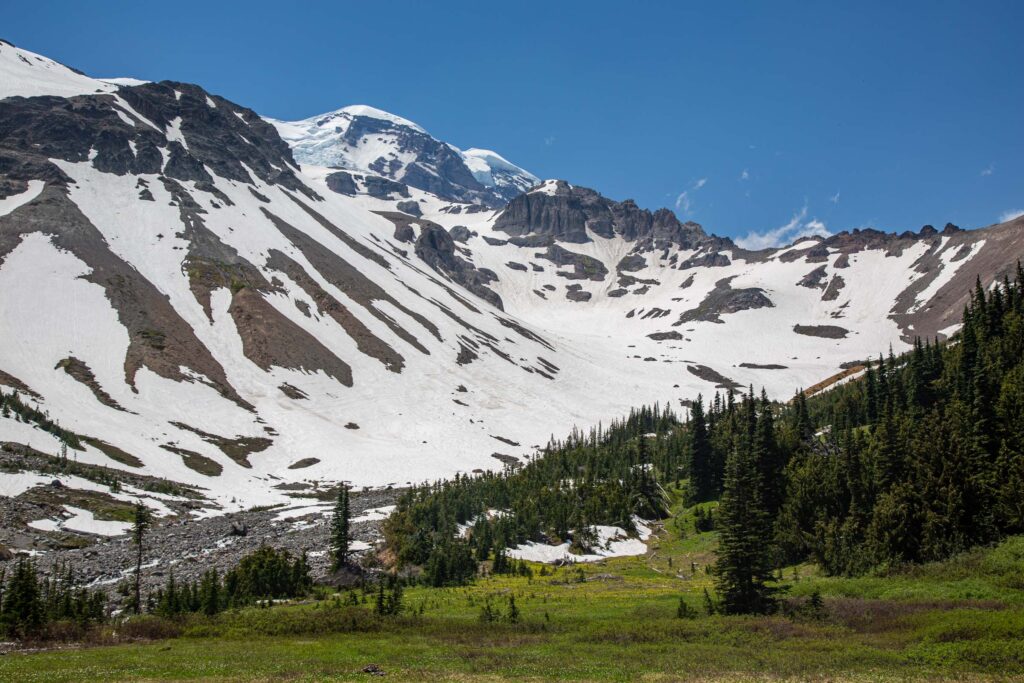 Ready for Life
Ultimately, you can be in top physical condition and have great weather for your climb, but if you fumble with your equipment, get spooked by exposure, or forget to eat and drink regularly, you still run the risk of not reaching your objective. These are all things you can manage ahead of time if you know they are important. Now you do! Whatever your mountain, literally or physically, enlist the help of someone who has been there and can supply support and advice. And keep going. That's the whole point of my previous blogs. Take it one step at a time. One chapter at a time. One fist squeeze at a time.