Sometimes change is foisted upon us, like illness or breaking a bone. Other times, it is part of natural evolution, like graduating from high school or college. We can resist change, ignore it, or embrace it. Whatever change you are presently facing, notice what words you use to describe your experience to others. Are you looking at change as loss? Are you excited by the possibilities? Does change scare you? All of the above? As I explore Dan Sullivan's book, The Gap and The Gain, I am discovering how to reframe self-talk for greater gain.
Empty Nest?
Our daughter, a senior in high school, qualified to compete in javelin at Districts, the last meet of her high school career. She took three AP exams in two weeks, the last time she will have to do so. We celebrated her eighteenth birthday for an entire week and attended several awards ceremonies and final concerts. Over the next two weeks, she is preparing for prom and graduation with her closest friends. If I feel overwhelmed at all these milestones, I can only imagine what she is feeling. While she prepares for college in September, my husband and I also face a huge change: the "empty nest."
As a birder, I know that "empty nest" refers to the time when young birds have developed enough strength in their wings and loft in their feathers to leave the nest, a process called fledging. This time of year, females teach their offspring how to survive in the world. We once watched a mama robin tend three clutches of three to four babies each, in one season. Humans, however, need many years to prepare their children to leave home or "fledge." To me, "empty nest" conjures ending, sadness, and loss. I don't want to spend the next few months of summer feeling sad. I realized in thinking about this blog post that I am stuck in "The GAP" thinking. Again.
Recent Tiger Outing
How can I flex my GAIN muscle and replace the "empty nest" metaphor with something happier? I reflected on my most recent hike to Tiger Mountain, which I wrote about in a blog post last fall about Tiger's beauty despite logging. Happily, logging has ended and the warning signs have all been removed. West Tiger summits 3, 2, 1, and beyond are all accessible again, although they look much different.
On May 22, Ajax and I did a belated Mother's Day ramble to discover for ourselves how much things have changed and to see what we could still identify.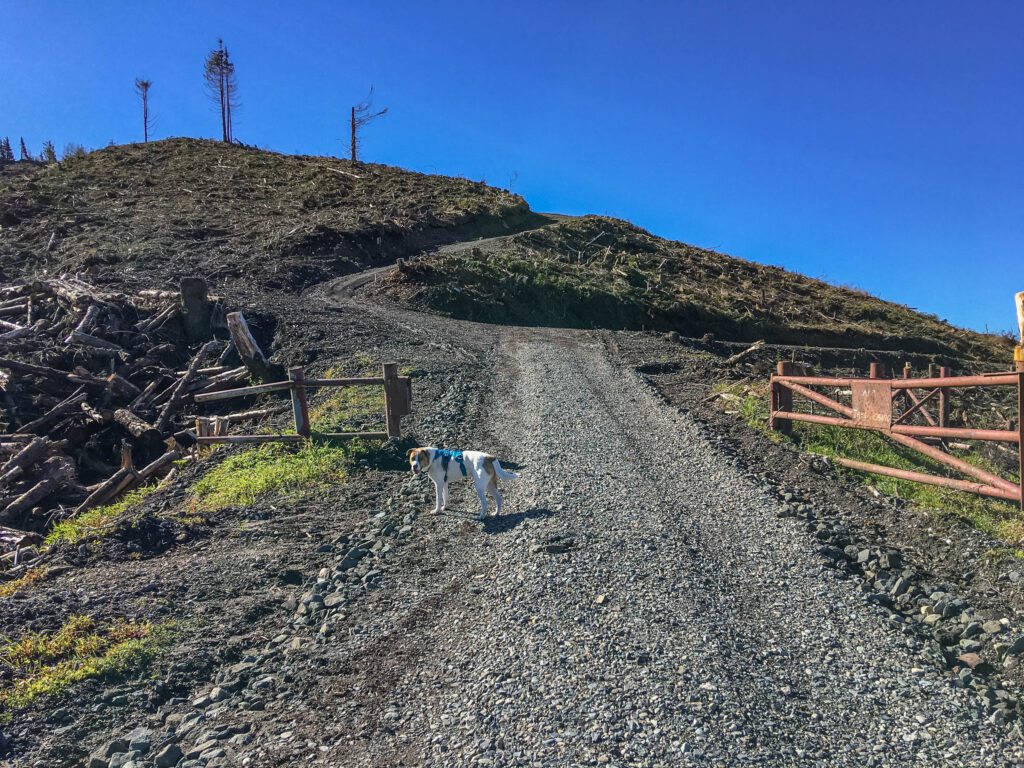 Reframe Self-talk: Notice the Positives
I won't lie, I miss the trees. However, I noticed a number of positives:
Fantastic views: on a beautiful clear day, you can now see Mt. Baker, Mt. Rainier, and the entire Puget Sound area from any of West Tiger's summits.
Returning wildlife: birds have returned to the trees on the edge of the logging area. We saw a pair of bald eagles surveying the region and heard Anna's hummingbirds and red-breasted nuthatches as we emerged from the forest.
Planted saplings: someone — WTA volunteers? Weyerhauser? — has already planted baby trees along the trail between Tiger 3 and Tigers 2 and 1. In the future, lovely cool forests will once again top Tiger Mountain.
Cherished solitude: on a lovely spring day when the rest of Tiger Mountain — and probably every other trail near the Puget Sound — was flooded with hikers, Ajax and I pretty much had the Preston trail to ourselves.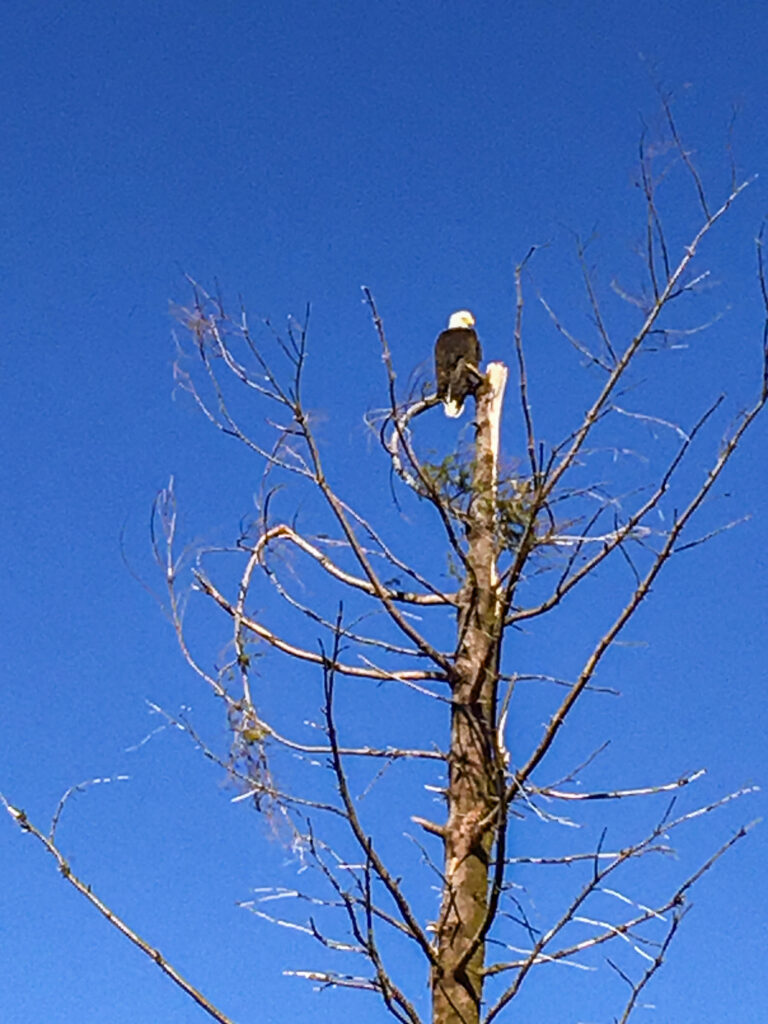 Reframe Self-talk
Broken bones, "empty nests," and logging on Tiger all involve drastic change. In chapter five of The Gap and The Gain Sullivan defines the term "selective attention," as focusing on what matters to us personally. To get to THE GAIN we must train ourselves to look for it. Instead of bringing attention to my daughter's "lasts" over the next few weeks, could I reframe my own thinking to help her see them as "firsts"?
Rather than her last time with high school friends, she can celebrate her first formal dance. Instead of saying farewell to her high school, maybe she'd handle it more positively by thinking of it as her first graduation. And instead of sending her off to explore her college campus by herself to see if she can figure it out, we can make it a game this summer, bookending such excursions with ice cream and shopping. I can help her look at all the small daily gains, much like I celebrated the recent victories of making a full fist, dumping out a wheelbarrow, or slicing Swiss cheese.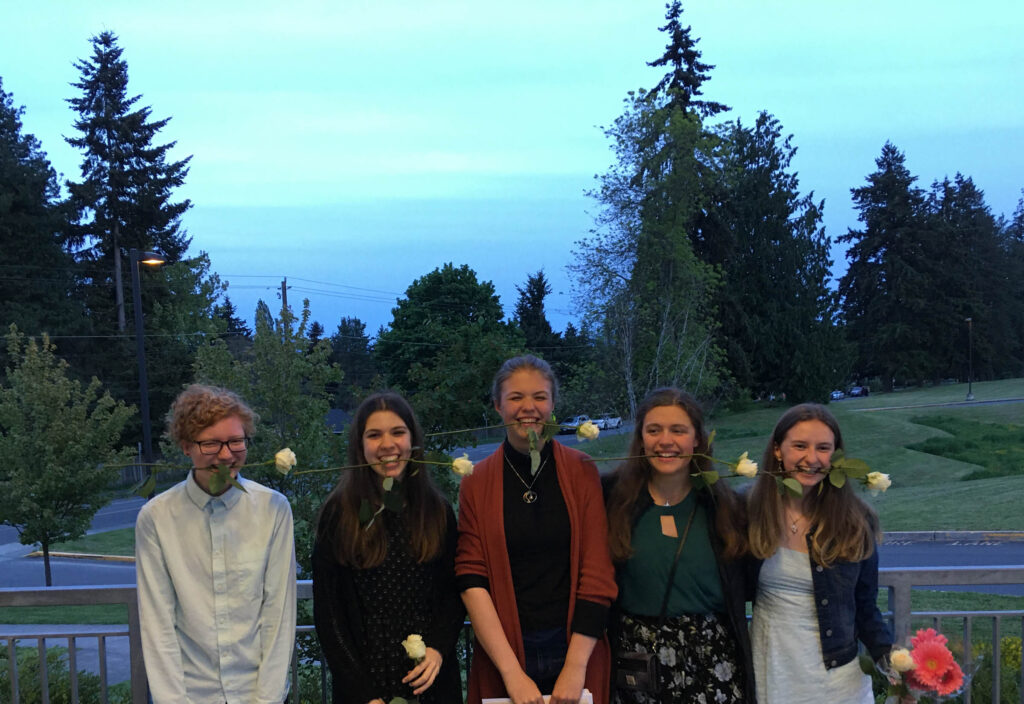 Examine Your Words For Clues
The fact is, our daughter leaves for college in the fall. Things will change. Lasts signify endings and loss. Firsts signify beginnings and hope. Empty implies a hole, or something missing. Starting a new chapter breathes with life and vitality. If we celebrate the new experiences our daughter is about to have, we can face this change expecting opportunity rather than sadness. By changing the words we use to describe a situation, we change our attitude toward it. We can flex the GAIN muscle.
The next time you hear yourself using "have to" or "should," remember that you always have choices. Whenever you dread something, stop to focus on the good that might come from it. If you are creating a story for your future, examine the specific words you use. Are they positive or negative? Can you change your story so you feel better about it? I may not have answers, but after forty blog posts, I have many tools to use to face what comes next. If you have helpful tools to share with readers, we welcome your comments below.