This week provided a deep dive into furthering my education. Self-study material for becoming an NBC-HWC (National Board-Certified Health and Wellness Coach). Enrollment in a course called The Art of Journal Coaching. Precision Nutrition's 8-week course about Chat GPT. Learning about lymph and fluid flow and the power of the tongue from the Tongue Mojo expert at Stop Chasing Pain. Although my daughter is enrolled at the University of WA, each fall I, too, evolve through learning. This week I merged all of my current interests into a post featuring 20 autumn journal prompts meant to inspire reflection on change.
Journal Prompts 1-5: Observe Nature's Changes
As we head deeper into autumn, signs all around us point to change. Falling leaves. Shorter days. Dropping temperatures. Returning rain. Migrating birds. What are some of your favorite signs of change? What does autumn mean for you? To guide and inspire you, here are some journal prompts around observing nature's changes.
Reflect on the transformation of green leaves to vibrant reds, oranges, and yellows. How does this mirror change in your own life?
Write about a tree that loses its leaves every fall. How does it prepare for winter and what can you learn from its cycle?
Reflect on the crispness of the autumn air. How does the change in temperature make you feel?
Write about your favorite autumn scent, be it cinnamon, burning wood, or damp earth. How does it evoke memories or emotions?
Reflect on the sounds of fall, from rustling leaves to distant geese. How do these sounds shape your autumn experience?
Autumn Prompts 6-10: Embrace Personal Growth
If you've followed my blog for a while, you know that every so often I stop to pause and reflect on where I've come and where I'm heading. While many people do this at the change of the calendar year, I also do it at the start of each school season. There is no better time than the present to stop and think about where you're headed. Enjoy some journal prompts around personal growth.
Write about a personal challenge you faced this year. How can you see it in a new light, inspired by the changing seasons?
Reflect on the concept of "harvest." What have you sown and reaped in your personal or professional life?
Write about a time you felt like a lone leaf, drifting away from its tree. What did you learn from that experience?
Reflect on the shorter days and longer nights. How can you make the most of your time, even when it feels limited?
Write about a past autumn when you experienced significant change. How did you adapt and grow?
Journal Prompts 11-15: Beauty and Impermanence
When life feels chaotic and out of control, taking a walk around the block or visiting a nearby park can provide substantial restorative benefits. Last week I shared a recent experience with forest bathing. This week I provide prompts for you to reflect on what nature means to you. How might you enrich your relationship with yourself — and with nature? Below are prompts on appreciating beauty and impermanence.
Reflect on the beauty of a decaying leaf. How can you find beauty in imperfections or endings in your life?
Write about a memorable autumn sunset you witnessed. What feelings did it evoke?
Reflect on the fleeting nature of fall foliage. How does it remind you to cherish moments and phases in life?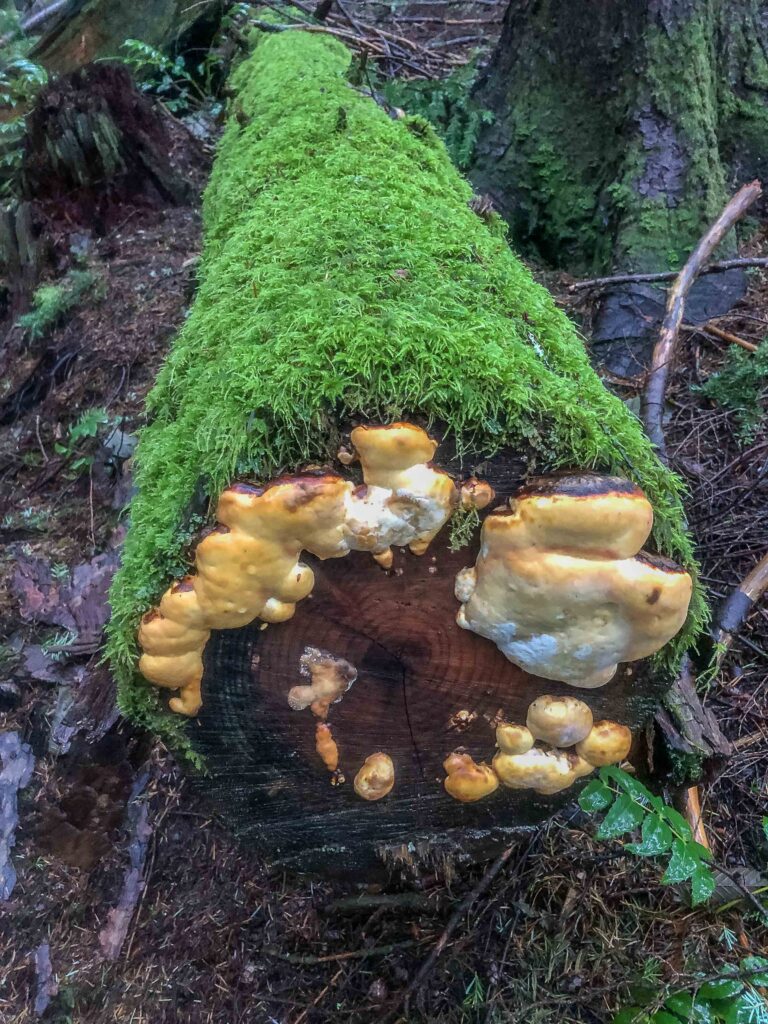 Write about a forest or park in autumn. How do the varying colors and stages of trees inspire you?
Reflect on a rainy autumn day. How does the rain rejuvenate the earth, and how can challenges rejuvenate you?
Prompts 16-20: Prepare for the Future
Finally, once you have reflected on today, imagine what you want your future to look like. Picture yourself ten years from now, living an ideal day. Where are you? Who is with you? What are you doing? Precision Nutrition coaches refer to this exercise as the Destination Postcard. The more vivid the details you supply, the more likely your brain is to help you reach it. Consider the following prompts in preparing for the future.
Write about the animals preparing for winter. How can you prepare for future challenges or seasons in your life?
Reflect on the balance between letting go (like trees shedding leaves) and holding on. When is it time for each in your life?
Write about the warmth of a cozy sweater or electric blanket. How can you create warmth and comfort in your life as the days get colder?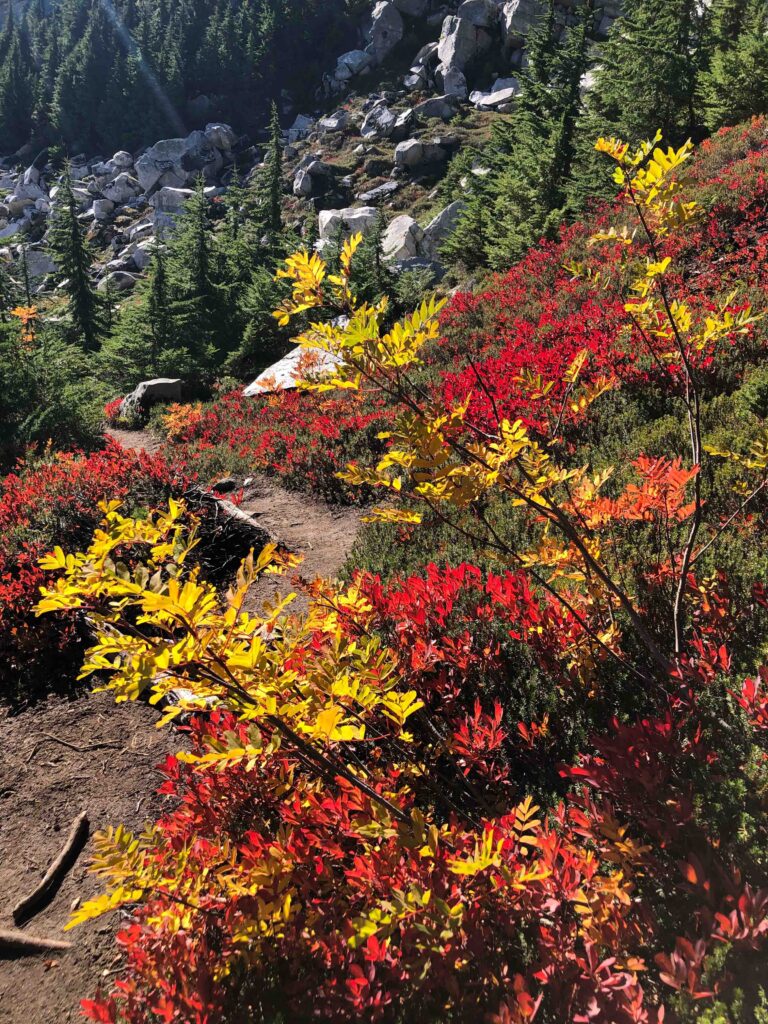 Reflect on the anticipation of the first snowfall. How can you embrace the unknowns in your life with similar anticipation?
Write about a family or community autumn tradition. How does it bring people together and how can you foster such connections in your life?
Using Journal Prompts in Your Practice
Allow these prompts to inspire you to see the beauty of autumn and draw parallels with your own experiences. If you feel pressed for time, consider picking one prompt that speaks to you, to begin with. Set an alarm for anywhere from 2-5 minutes and jot down everything that comes to mind. The next time you have a few minutes, pick another prompt.
Don't feel compelled to write about them all, unless you love journaling. When I get stuck journaling I love to have a prompt or two available to channel thoughts in a new direction. And you can do this in a natural setting (nature journaling), on a computer, or even dictated. Whatever works for you.
Happy reflecting! And if you care to share, please do so in the box below. I love hearing from readers.