Recent blog posts focused on how to plan a multi-faceted family vacation and embark on an adventure into mindfulness while looking for wildlife in Denali National Park. Whether you are a thrill-seeker, a dog lover, an off-trail scrambler, or a scenery lover, the park has something for everyone. Read about whitewater rafting. Visit the only canine ranger kennel in the national parks system. Take a short scramble at Savage River. Fall in love with the park like we did.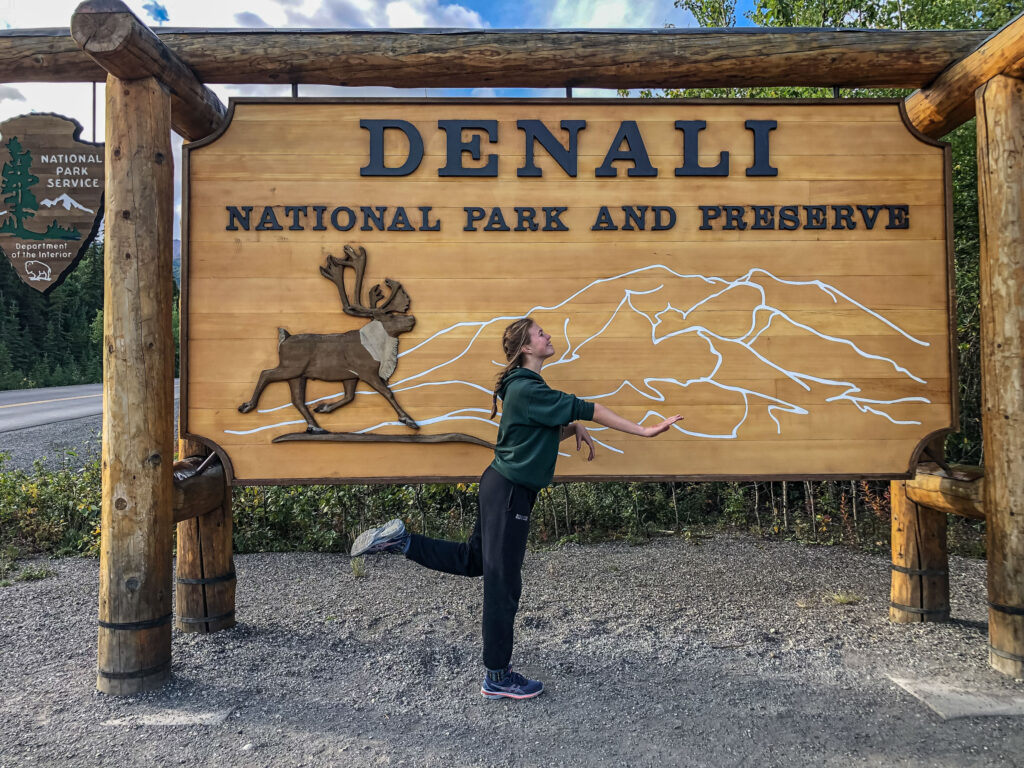 For the Thrill-Seeker: Whitewater Rafting
I asked my husband and daughter whether they wanted to try whitewater rafting. My daughter has done a few rafting trips with the Seattle Mountaineers. But it has been years since my husband and I have. They both suggested that we try the Canyon Whitewater Run.
Denali Raft Adventures outfitted us in dry suits and paddles. We spent two hours paddling on the Nenana River, just outside Denali National Park. Luc, our guide, joked that we had to test out the new dry suits. I chose to be brave and slipped into the river at his signal. Their dry suit kept me both warm and dry, clear up to my neck. Getting back in the boat, however, proved challenging. Fortunately, my husband is strong and in two tries, managed to pull me back in. If you have thrill-seeking teens, we recommend going rafting.
Something for Everyone: Canine Rangers
Another great family activity was visiting the park's huskies. Denali NP is the only U.S. national park with canine rangers. The park limits motorized vehicles in winter, but rangers still have work to do. Huskies to the rescue! We got to visit their 31 adult dogs (and 3 puppies) who work as sled dogs in the winter and enjoy rest during the summer.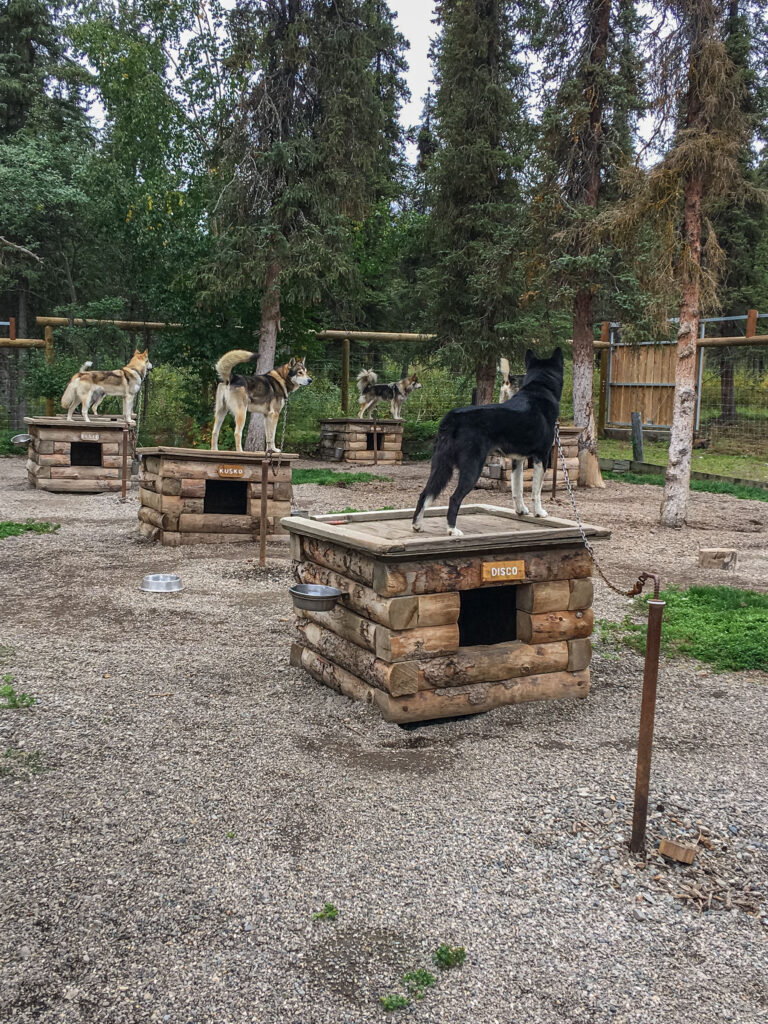 As part of their free 4 p.m. "sled dog tour," we watched the 3 puppies "race" back to their kennels. They also have a sled demonstration during earlier tours. The tour is a perfect activity for people of all ages and abilities.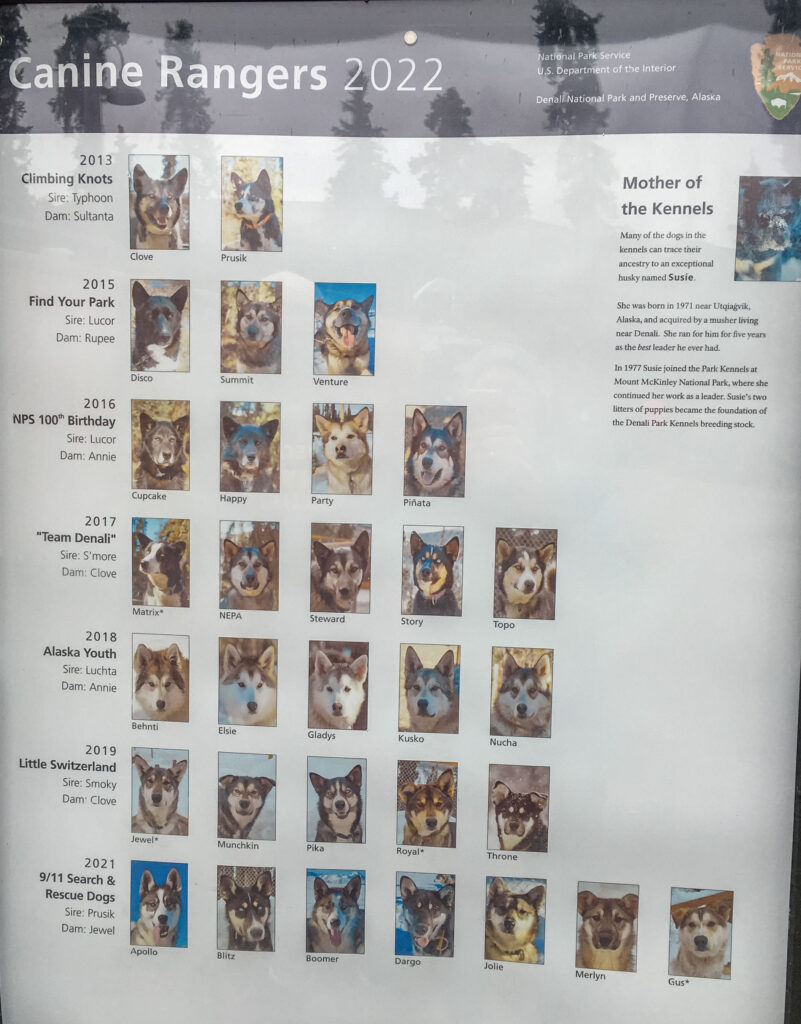 For the Scrambler: Savage River
If you have kids who like getting vertical, then they'll enjoy Savage River (Milepost 15). The park runs a free Savage River shuttle to help reduce car traffic. Lots of people also explore the braided river beds and hike on established trails.
Our daughter will hike with us if she has a friend along, a geocache to find, or berries to pick. Walking along a road looking for animals and birds? She'll do it in moderation. When I asked if she wanted to scramble up some rocks, she agreed. While it may not be the miles and gain I enjoy with my dog Ajax, I was eager to explore anywhere, especially with company.
The short scramble took no more than thirty minutes round trip, but it provided a welcome interlude following the morning shuttle ride and afternoon search for animals. We were fortunate to have overcast skies but no rain for the first four days of our trip. We took some cool panorama shots to conclude our last afternoon in Denali National Park.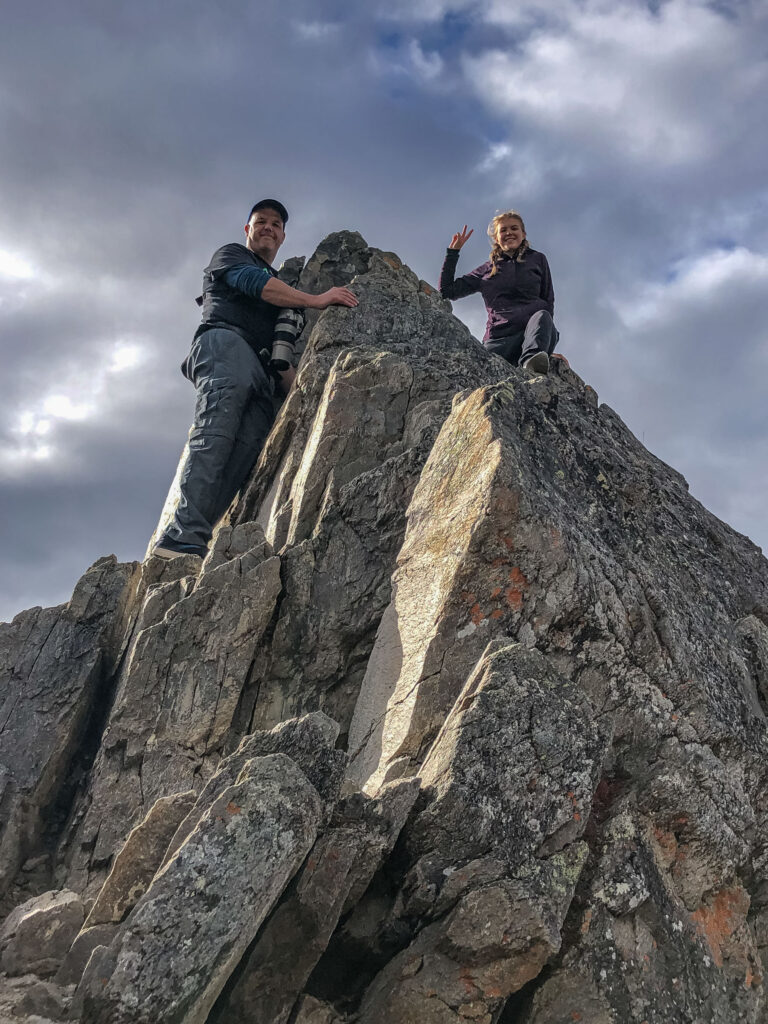 Something for Everyone: Especially Scenery Lovers
Finally, if you want to see amazing scenery, Denali National Park is unparalleled in its beauty. Especially if you are lucky enough to visit at the tail end of the season when the alpine tundra turns vibrant colors. Every turn we took, we saw more mountains, more distant snowfields, and more profiles of animals on the ridgeline.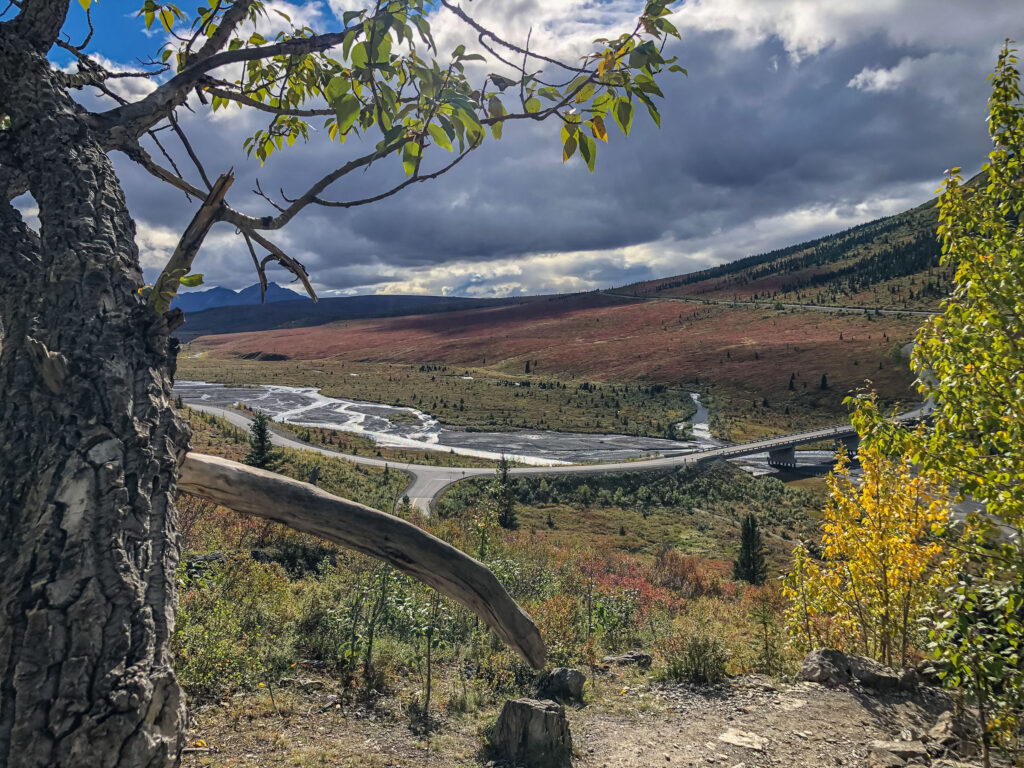 Each of our park adventures reminded me of elements I've enjoyed at home. Climbing is definitely for both the thrill-seeker and the scrambler. I don't know what I'd do without dogs in my life; seeing the huskies made me miss and appreciate my hiking companion back home. And I continue to enjoy hiking and exploring the beauty of trails in the state of Washington.
Do your vacations reflect activities you love back home? Or do you try to explore things you've never done before? Please share any reflections or comments below. I always love to hear from readers.